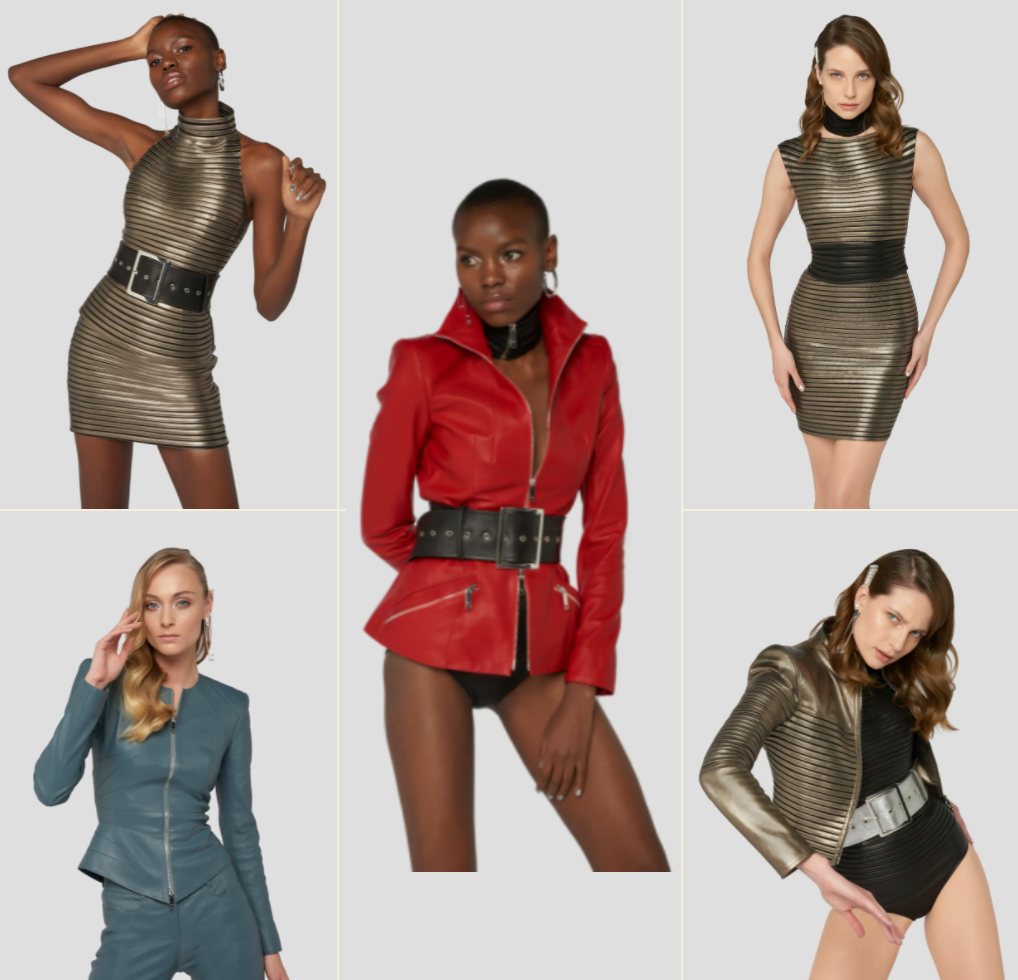 Jean Claude Jitrois is the iconic leather French designer brand! But it is not dead!!! Not at all I met him in Paris he seems to be 30 years old. That why is fashion persists over time. It is about seduction, evening, dance and movement clothes that reveal, emphasize and liberate the bodies.
The skin is magnified by ergonomic stretch leather bands. Asymmetrical bands and micro-skirts are united by a new geometry of the body.
Corseted tops and dresses sublimate throats and breasts by refining the waist. Ultra-fine feathery leather drapes descend to resume in structured horizontal lines.