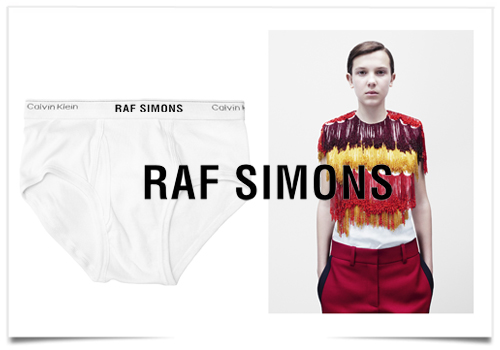 The cost of making Raf Simons' vision for Calvin Klein a reality and subsequently unraveling his designs after they failed to boost profits has been laid bare and it's larger than previously thought.
As PVH Corp., which has owned Calvin Klein since 2002, works fast to reconnect the iconic brand with consumers, the price of the whole debacle now looks likely to add up to around $240 million, up from a prior estimate of $190 million.
In addition to the $60 million to $70 million it invested in Simons' 205W39NYC collection, which alongside his overhaul of Calvin Klein Jeans did not provide the returns it had hoped for, PVH said in its annual report released Friday that total costs related to the restructure necessary to repair the brand are likely to total $170.7 million.
To date, the so-called restructuring has included Simons' departure, the end of the brand's collection business, the exit of that business' president Michelle Kessler-Sanders and the shuttering of Calvin Klein's flagship on Madison Avenue in Manhattan.