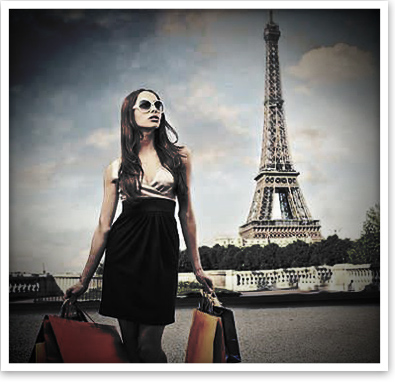 The French capital has a reputation among many of the 30 million annual tourists for being dangerous, but new figures released on Wednesday show crime against visitors is actually falling. Pickpockets at the Louvre, scammers in Montmartre and bag snatchers on the RER trains have all been the plague of tourists visiting Paris, but new figures released on Wednesday offered some good news for visitors.
After several high profile incidents, Paris police chiefs have been under pressure to deal with crime against tourists and new measures. On Wednesday the police in the capital released the latest crime data, with the key numbers as follows: In the first nine months of 2014 violent thefts against tourists dropped by 8 percent at key tourist sites in the city compared to the same period in 2013
Violent thefts against tourists from China have dropped by 25% over the same time frame. The capital also saw a 4.5% drop in violence in tourist areas of the capital such as Montmartre. The Louvre museum has seen a 13% drop in violent thefts targeting tourists. The sector around the Champs Elysées saw a 24% drop in violent thefts against tourists and a 22% fall in minor injuries attributed to violence in the area. Both Montmartre and the area around Notre Dame Cathedral and the Latin Quarter saw a 6% drop in violent thefts.
Warnings have also been issued in several languages on public transport such as the Metro or the RER trains that serve the airports to alert tourists to pickpockets
When Paris police beefed up their fight against crime in June this year part of their task was to crack Eastern European gangs, who were believed to be behind much of the thefts from tourists.
The stats revealed that in the first nine months of 2013 there was a 23 percent drop in the number of nationals from Eastern European countries singled out for crimes.