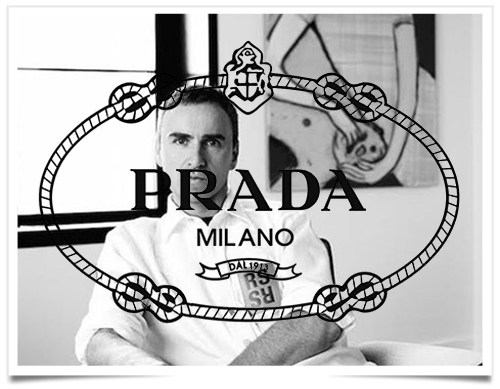 Breaking news: Raf Simons is the new co-creative director of Prada. He is to work in partnership with Miuccia Prada "with equal responsibilities for creative input and decision making," the company said Sunday.
Simons starts April 2, and the duo's first co-designed collection is to be unveiled for spring-summer 2021 during a fashion show in Milan in September.
A collaboration between the Italian brand and the Belgian designer, which had been rumored for months, was announced at a press conference at Prada headquarters on the last day of Milan Fashion Week, and during the Boss fashion show.
The development suggests Prada and Bertelli are readying a succession plan at the Italian fashion house they catapulted from a historic maker of nylon accessories to a luxury mega brand albeit one whose performance has trailed its peers in recent years due to various design and business missteps.
Asked if she was eyeing retirement at some point, Prada brushed off the suggestion. "I like working, and I'm very excited and this will bring new wind. Please don't make me older than I am," she said with a laugh. Asked about the length of the contract with Simons, Prada said, "In theory, it's forever."
The announcement underlines the strong complicity between Simons and the Prada Group, which had originally tapped him to become creative director of Jil Sander in 2005.