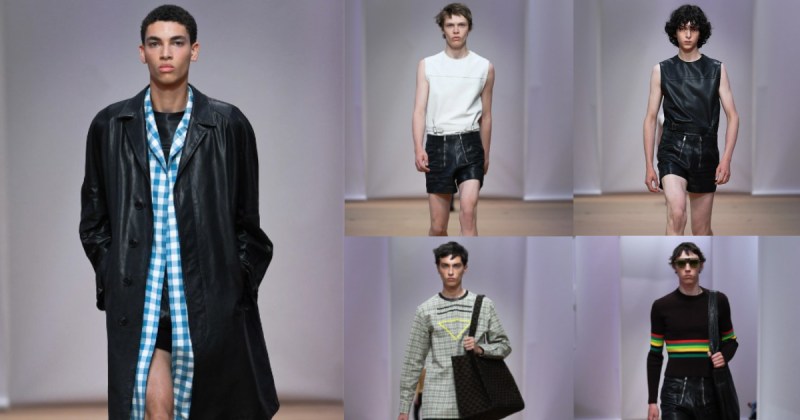 Raf Simons and Miuccia Prada were similarly enamored, dedicating much of their spring shows to short leather and denim shorts, with bare legs ending in cowboy boots with pointed toes, souvenir of Raf's childhood and Macadam Cowboy, maybe
It was Prada's leggy show topped with Macs in kooky tablecloth checks, snug knits, crisp tunics with buttons up the back, or a sleeveless leather top. The black suits were also in abundance, broad at the shoulders and tapering down.
White paper walls with carved out giant windows and checkered paper curtains framed an imaginative depiction of a suburban house.
Many of the ideas proposed and repeated on the catwalk, especially checks and short shorts, have already been adopted by the fashion pack. This Prada presentation lacked the thrill and surprise of previous outings.
Nevertheless, it's always interesting to see what two of fashion's foremost thinkers consider what is right at this moment.
In quotes provided to the media just ahead of the show, Prada said the collection "was about clothes that people could really wear, but with an impact zero.Here is a number that represents the collection in fact