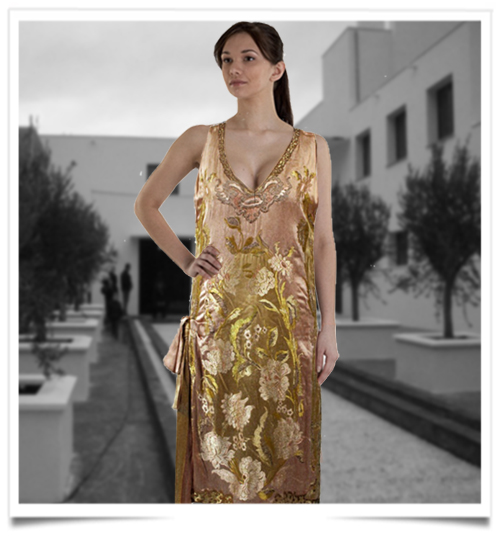 SHINSEGAE International has just acquired the French house of Haute Couture of the couturier Paul Poiret which has been inactive for 80 years. The brand was sold by Luvanis SA, run by Arnaud de Lummen, who had the project to launch a revival plan.
SHINSEGAE International has two main business areas. The International Division imports premium foreign brands and distributes them throughout our department store network. The Domestic Division plans, manufactures and distributes our own fashion brands such as VOV, G-Cut and Tomboy.
With an eye toward becoming a global company that specializes in lifestyle and culture, SHINSEAGE International also holds Jaju, a household and consumer goods brand, Vidi Vici, a cosmetics brand and is expanding into the sporting goods and accessories industries.
In 1987 the now-defunct fashion house Vionnet was acquired by the de Lummen family. A limited high-end fragrances and accessories were created; but the Vionnet name was off the fashion radar. In 2005, his son Arnaud de Lummen became CEO of Vionnet. Business savvy, familial connections, and the Vionnet reputation allowed the label to get an exclusive distribution agreement at Barneys, a chain of luxury department stores.
In 2007, Vionnet's first ready-to-wear collection was launched. Sophia Kokosalaki was tapped as the head designer, and according to Style.com the collection sold out in three weeks.12 The relationship did not last, Kokosalaki was offered her own label and disagreement arose as to the amount of time Kokosalaki would devote to Vionnet.
She left the label within the year, and was promptly replaced by Marc Audibet, who spent nine years heading the ready-to-wear collection at Prada. Marc Audibet was not a success at Vionnet; used to working in the lush surroundings of Prada, Audibet could not adjust to a start-up fashion company; even one with a rich and colorful history.
His collections were lauded in the press ("intellectually and technically brilliant" said Imran Amed) but he believed de Lummen did not have the resources to properly re-launch Vionnet.
On February 24, 2009 Mateo Marzotti, formerly the Chairman of Valentino, purchased Vionnet from Arnaud de Lummen. The deal is new, but 'sources' have indicated that Giovanni Castiglioni, Marni CEO (and husband of Marni designer Consuela Castiglioni) is involved from both an operational standpoint and a financial one. Similar 'sources' indicate that Vionnet will once again try its luck with a designer from Prada. Assistant to Muiccia Prada, Rodolfo Paglialunga has been tapped for the slot of head designer.
Anonymode