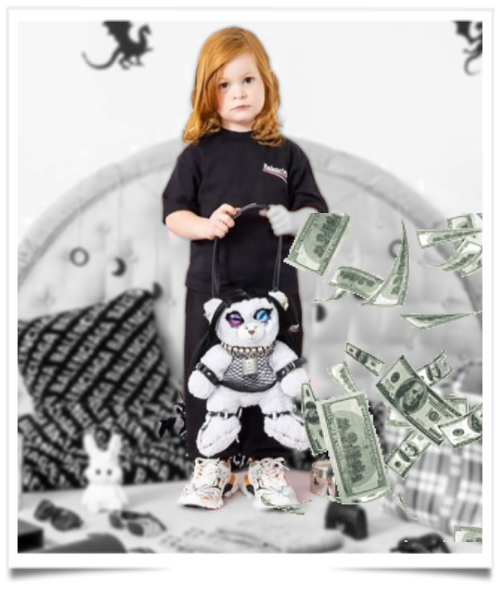 In the wake of Balenciaga's ad scandal, a portion of Kering chairman and chief executive officer François-Henri Pinault's pay will be indexed on the French luxury group's efforts to protect the reputation of its brands.  Perhaps there should also be a sanction for parents who merchandise their children.
Speaking at the group's annual general meeting in Paris on Thursday, Véronique Weill, an independent board director at Kering, said it was one of two new criteria determining the variable salary of the group's top two executives, Pinault and group managing director Jean-François Palus, in 2023. Another new element is linked to the reduction of the group's carbon footprint, Weill said.
Addressing the situation on Thursday, Pinault took responsibility for the error, but emphasized that Kering's brands are bigger than the inviduals who run them.
Balenciaga triggered outrage with two ad campaigns in November, the effects of which continue to impact the revenues of Kering's "other houses" division, which recorded a 9 percent sales decline in the first quarter.
One campaign featured children posing alongside logo beer glasses and teddy bears dressed in bondage gear. Another included a handbag resting on a page from the 2008 Supreme Court ruling "United States v. Williams," which confirmed the promotion of child pornography as illegal and not protected by freedom of speech
In 2022, Pinault's salary consisted of a fixed payment of 1.2 million euros, and a further 1.8 million euros indexed on performance. He also received a one-off payment of 5.8 million euros. Shareholders approved his pay package by a majority of 77.4 percent, a relatively low figure that suggests some dissatisfaction with the company's performance.