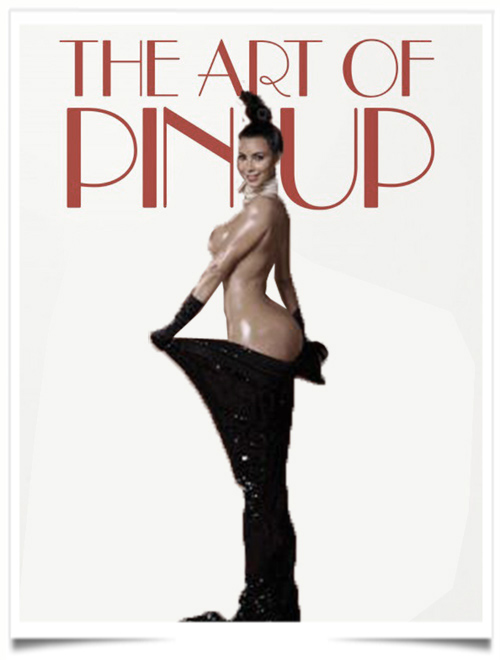 By photographying her naked body, Kim Kardashian does not look for the buzz but for the recognition of her own ego in reinventing the Pin-up of the 1950's. By reproducing and copying old ideas to be published in fashion magazines, she makes a fool of the fashion world.
The fashion Designers have no interest to work with starlets like the French Kardarshian, Nabilla because it does not bring them any added value to the public. Noone is fooled and thinks Ms X or Ms Y enjoys wearing a dress of Haute Couture as often those clothes are uncomfortable and awkward to wear.
The brands carry on broadcasting disinformation about their products. Kim mimes the Pin-up Marilyn Monroe. Although it is a pale imitation of the beautiful women who wanted to shine as a star and among the famous people to finally died in a poor hotel.
Kim Kardashian dreams about being the muse of a fashion designer like Loulou de la Falaise, St Laurent's muse was in her time. Unfortunately, no designer seems interested by hiding her ass and dressing her. Subliminal image of Jean Paul Gould, she copies the genius of communication to be recognised. Unfortunately Ms Kardashian you will never be someone in fashion.