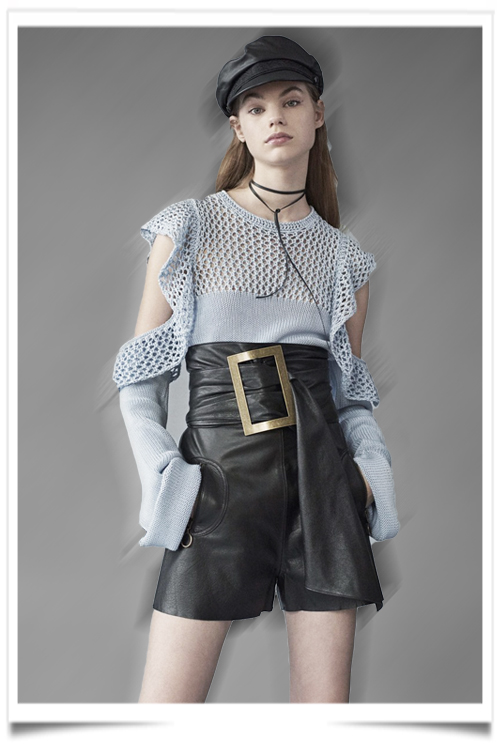 "I wanted to create the image of a very feminine and free woman who is free to choose her own way of moving through life, susceptible to change but also still staying true to herself, and free to use romanticism to reflect her own feelings all seasons"
How many times have you heard a designer name-check Brigitte Bardot? Countless, probably. Serafini likes clothes that look like they had a previous life. Since he arrived at Philosophy, he has mined Brooke Shields's '80s and Jeanne Mas'80s.
This season he dialed the time machine back a decade and a half or so further. Bardot's St-Tropez is beloved ground in fashion, so this collection felt familiar, but that didn't stop it from looking sweet.
Serafini's got a thing for Liberty print–style micro florals, and they turned up on many dresses here, the best of which was patchworked with fringes of lace and descended below the knee.
Knits make up the other integral element of his collections, and he knows a thing or two about them. Girls to be vintage it is perfect brand.