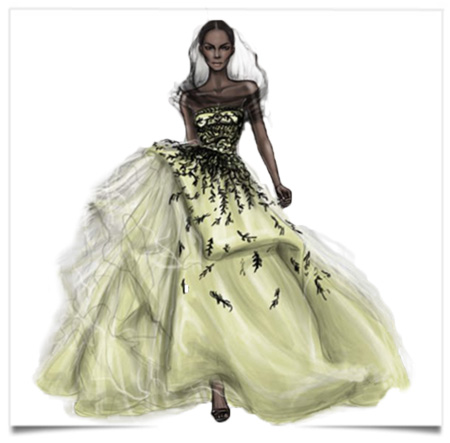 Peter Copping has officially begun his fashion work as creative director for the collection Oscar de la Renta before his death last October. An amazing tribute to such a fashion master!! But the question is: will Peter be the next designer choosen by Madame Wintour ?
During his studies at the Royal College of Art, he worked at the Conran Shop on Saturdays. One day he met Christian Lacroix: "I jumped on him and asked him a job!" This led to several courses and marked the beginning of my long history with Paris.
Born in 1967 in Oxford, Britain, he studied at the Saint Martins School and at the Royal College of Art before perfecting his apprenticeship with Christian Lacroix in Paris. He continued his experience in Italy, where he worked for the Iceberg brand, but decided to return to France in 1994 to join the Sonia Rykiel's team. We hope Peter you will not "Copping" the Oscar style and at the hand you find your own style!!