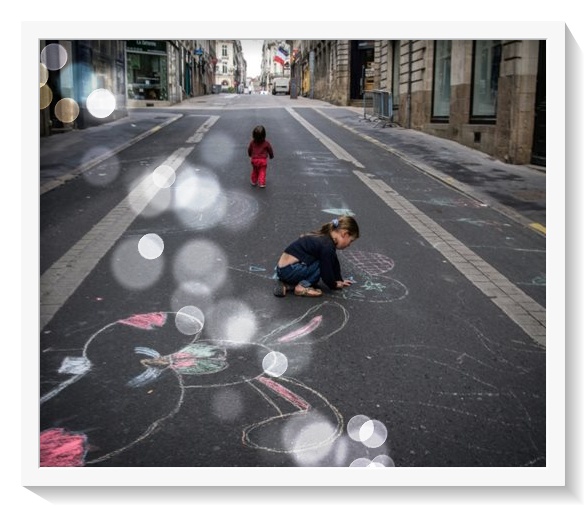 The first, post-coronavirus shopping day in the French capital got off to a bumpy start on Monday, but by mid-afternoon a number of streets and some stores, too were buzzing with activity.
Tension had run high in the days leading up to France's first opening day on Monday. People would be allowed to move around freely, without the obligatory permission form, and most stores were allowed to resume business. But shopping centers, along with restaurants and cafés, were left off the initial list of new openings to be revisited in three weeks' time.
There was hope that the famed Boulevard Haussmann department stores Printemps and Galeries Lafayette would be given the green light, too, but at the last minute local authorities voted no, dashing the expectations of executives and store employees who had scrambled to outfit their stores, erecting plexiglass in front of checkout stands, setting up hand sanitizer stations, and taping distancing guides on the floors.
"Everything was ready so it was a big disappointment," noted Guillaume Houzé, image and communications director at Galeries Lafayette.
To add to the hand wringing from retail executives, a storm blew into Paris the night before, temperatures shot down 30 degrees, and a blustery wind kicked up.
The stakes are high for retailers across France and its capital city, which experienced a good deal of disruption in recent years. In 2015, terrorist attacks brought tourism in Paris to a standstill. The yellow vest protests, which began in 2018, turned sections of the city, including the Champs-Élysées, into battle zones and last year's pension reform strikes disrupted business during the crucial holiday season.
In contrast with the Champs-Élysées, shops along the tony Avenue Montaigne were mostly empty on Monday, while clerks hovered near the doors waiting for signs of life. The normally bustling L'Avenue café remains still shuttered until at least June, as well as the five-star hotel Plaza Athénée.
"It's important to keep up the social distancing," he said.