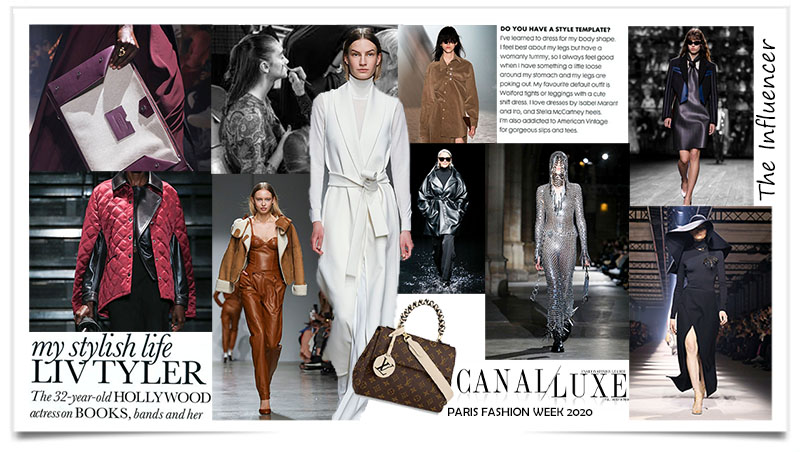 Babylon boasted its brick walls, Rhode had its colossus renamed the proud, and Egypt achieved summits with masses of admirable stones, while Paris Fashion Week achieved intellectual masturbation.
But, we can notice that the Chloé house was the perfect balance between beauty and function and set the trends. The red was put after the yellow of the vests at Saint Laurent and the use of vinyl for AC DC night club . Only Watanabe continues his off-trend clothing deconstruction, and probably not in the right direction at all.
A real return to elegance and sophistication? Would fashion take a pose in cool wear or street wear? A moment of reflection on how real women want to dress. I'm talking about the ones who work and take the subway or the bike, depending on.
Leopard and velvet are also making a small reappearance with the addition of floral and checked wallpapers. Paco Rabanne offered a beautifully worked collection, making the historical references extremely modern and sharp. Only Maille fits me.
Ultra black and exacerbated femininity, all celebrating feminine power! Some claws offered a dark and fascinating vision, like Balenciaga, Marine Serre, Thom Brownes and Noah's ark. But most of the shows opened on broad shoulders, sometimes exaggerated like armour, as if the message was women need protection.
We saw a return of cyber-punk and total leather looks from Milan that turned into latex at Balmain and Saint Laurent. Is porn chic back? Harnesses and chains were also present: "but where there's chain, there's no fun, and the big rubber-soled boots you saw in Milan were everywhere in Paris. Hunting or work boots for a job that, all in all, for some remain and leave something to be desired.
A Fashion Week where the speakers exchanged their corona virus in shambles, and this may be a good thing in renewal. The "sewers" asking for a statue for their participation in Front Rows, surrealist fashion photographers. A population that sells and defecates. You'll tell me it's less tragic than the one who defecates and thinks it's windy, but still!