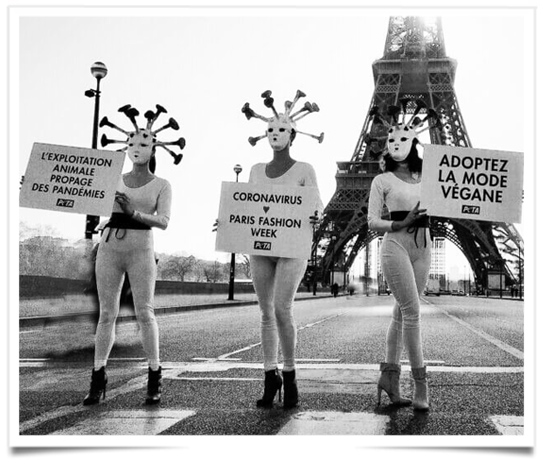 The next "Paris Fashion Week" will count 92 houses including: "Paul Smith", a Frenchman from the "perfidious Albion", and "Raf Simonstre", who are making their comeback on the official calendar of the Federation of Haute Couture and Fashion, having no one else to invite but old-timers! Nine days of presentation, from Monday 27 September to Tuesday 5 October, will take place in the traffic jams of the Magot Queen. To begin with, a must-see Kenneth Ize, the Austrian-Nigerian designer and finalist of the Lord's Prize, and the season will end with a dead man, Albert Elbaz, with a show of his very young fashion house AZ Factory, but between dead men, they recognize each other.
The other Christian Dior, Balmain, Hermès, Balenciaga, Givenchy, Chanel, Miu Miu and Louis Vuitton will be organising shows in person, but only the Florentines, shoe-shiners and Instagrammers will be invited for a return to the shows of yesteryear on the sly, and at this word alone, the bimbos will say: "Catimini, I love Italian cars". Don't forget the Fringant flop, which judges fashion in one minute.
A total of 37 houses are planning physical shows, a significant increase since the pandemic began a year and a half ago. Another 32 are planning physical presentations, videos, installations, mannequin presentations in invitation-only spaces. All digital events will be broadcast on the Federation's official platform, which has been radically updated and modernised in recent months.
In its press release, French fashion emphasises that all the houses on its calendar must "comply with the recommendations of the public authorities". The sacrosanct sanitary pass because, if the journalists are not obligatory, the pass will be.
The much-anticipated debut at Rochas of the new fashion genius, "Charles de Vilebrequin", the 24-year-old prodigy who has already presented his own couture collection for his eponymous brand, which proved to be a hyponym. After retiring in 2013, Ann Demeulemeester is back. Pascal Marrant is quoted as saying that "the best soup is made in old pots".
In short, nothing really new on the Paris Fashion Sphere. Unfortunately, we are now very used to see France slowly losing its supremacy, but "Hush Hush" don't tell anyone. Oh, by the way, I've been applying to the governing body for accreditation for more than 10 years now, but it's been a dead letter! This year, I won't do it, because I'm too busy with the Berlin and Milan Fashion Weeks, which are kind enough to invite me and do not discriminate.
Anonymode
Translated with www.DeepL.com/Translator (free version)