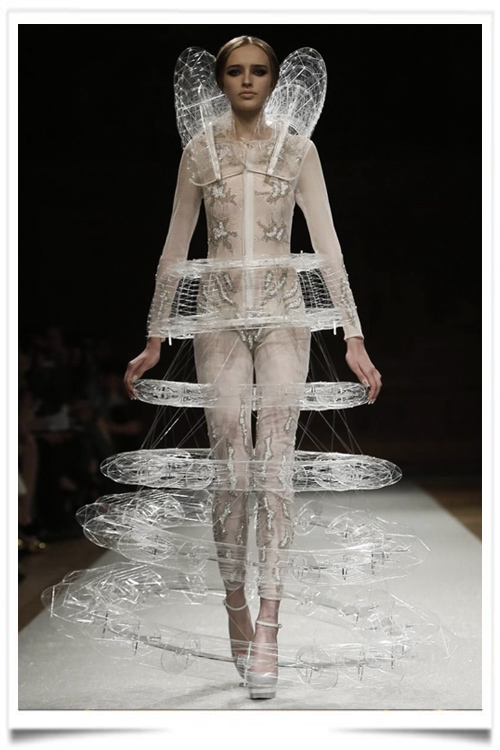 Like an arrow in the heart, the situation around the world lead to the reflection on how to transcend the future. "A pastoral symphony of blossoming girls in the shade of an Autumn night," began the pretty prose which elaborated on the half-girls, half-flowers, appearing in the deepening dusk in the garden.
A look between Galliano, Courrège, and Dior style tried to prevail. "Save our souls", was the theme of the collection. Unfortunately in copying and looking for a style he lost his own style.
For the final, there was no pregnant wedding dress like Chanel earlier in the week, instead the wedding dress looked like a bee on a wedding cake.
After "La Femme Poisson", the "Eagle eyes" collection, Oscar Carvallo continues to revisit the nature. He loves to say that "Life is too short to dress sadly".
We agree with him.