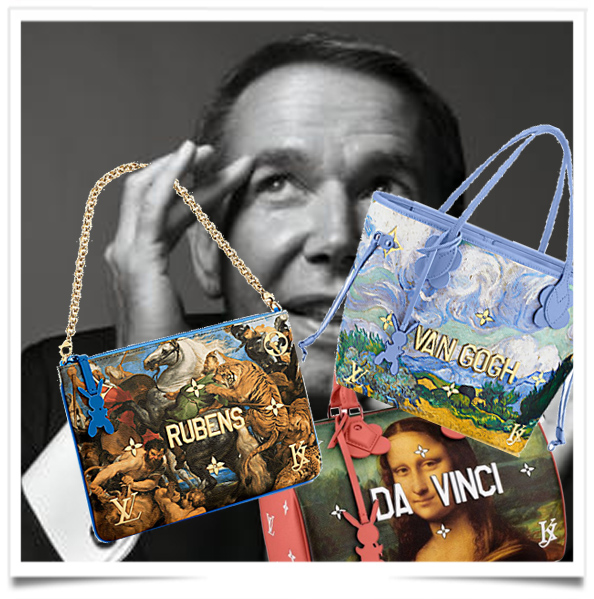 Louis Vuitton unveils a new collection of bags and accessories designed with the artist In recent years, Louis Vuitton has affirmed its engagement with the world of art through a series of high-profile collaborations with the most influential artists of our times.
In the French House's latest collaboration, Louis Vuitton is working with the New York-based artist Jeff Koons to create a new range of bags and accessories to be launched on 28th April.
One of the most widely recognised figures in contemporary art, Koons has brought imagery from his long-standing 'Gazing Ball' paintings a series of large-scale hand-painted reproductions of works by the Old Masters to a range of Louis Vuitton products. His re-creations of masterpieces by da Vinci, Titian, Rubens, Fragonard and Van Gogh have been transposed on to such iconic Louis Vuitton bags as the Speedy, the Keepall and the Neverfull.
What is really interesting is that all these works are now free of rights, because they are in the public domain. This means that you can now use them as you wish, as indicated on the website of the National Art Gallery: "Users can download and use for free and legally, without limit, all available images without asking permission of the gallery ".
The danger of this free use of these works might impoverished the so little knowledge that tele-reality people have. What a perspective !