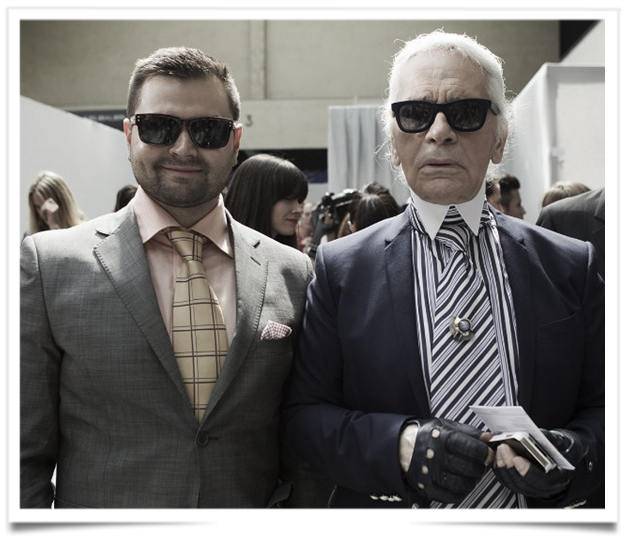 WELCOME MY FRIEND – We are delighted to announce you that my friend Dimitri Vorontsov who is owning the fashion and luxury magazine CIELO PUBLISHING has just been nominated Chief Officer of L'OFFICIEL.
The French fashion and luxury magazine L'OFFICIEL launched the Australian and New Zealand edition in November 2014. ! The acclaimed publication, owned by Paris-based JALOU MEDIA GROUP, is renowned for its award winning lifestyle content. With a history stretching almost 100 years, L'OFFICIEL is widely recognised as the ultimate style bible from Paris, the epicentre of the fashion world. L'OFFICIEL AUSTRALIA & L'OFFICIEL NEW ZEALAND, licensed by CIELO PUBLISHING mark the 25th and 26th international editions since the original French title launched in 1921. !
The Franco-Australian launch is a truly international affair with Editor-in-Chief / Creative Director Dimitri Vorontsov assembling an experienced team of creative talent for the venture. ! "Our global editorial team works with some of the most influential people in film, fashion and design. Our interviews are intimate and inspirational," Vorontsov says. "We explore what it's like to succeed in a rarefied field, looking at the true meaning of talent, style and luxury. It is a team effort launching L'OFFICIEL AUSTRALIA & L'OFFICIEL NEW ZEALAND in partnership with JALOU Media." !
Vorontsov has appointed an international team including Matthew Paroz (GQ, InStyle) as Executive Editor, Godfrey Deeny European Contributing Editor (Fashion Wire Daily / Vogue / Le Figaro's editor-at-large & BOF), Elena Leoni (CIELO, The Daily Express, STYLE Italia) as Fashion Editor-at-Large out of Italy, Sydney-based Noelle Faulkner (Harper's BAZAAR, VOGUE, elle.com.au) as contributing Arts & Culture Editor, contributing Fashion Editorial duo Antonio Esteban and Inessa Shak (Harper's BAZAAR, ZiNK) in L.A. !
Chief Executive Officer of JALOU MEDIA GROUP Benjamin Eymère said the venture would see L'OFFICIEL gain a unique Australian accent for the country's thriving luxury market. !