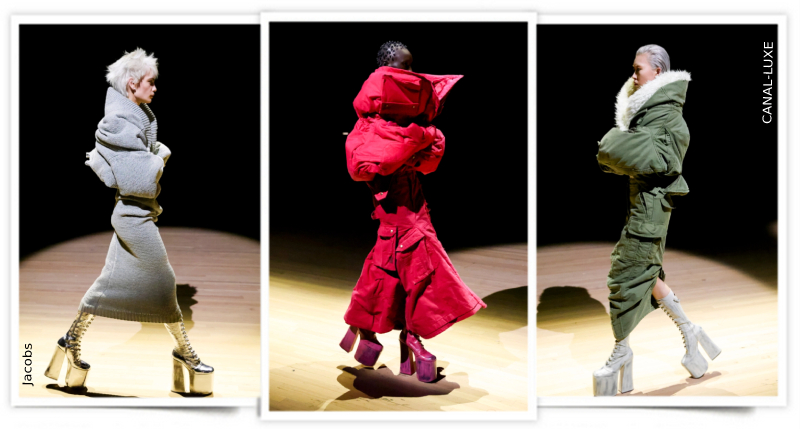 The intimate runway show for Marc Jacobs' spring 2023 collection took place Thursday night at the Park Avenue Armory, with a sense of excitement and nostalgia. Intimate for who, the journalists or the future customers?
In every detail, Jacobs is a master showman. The venue set up consisted of a single row of chairs for the audience, with a strobe light defining the runway of the darkened room so you couldn't see anything at all; a pink-haired Jennifer Koh played a violin solo from Philip Glass' "Einstein on the Beach: Knee Play 2," and a cast of unisex/fluid models wearing his latest creations.
He also quoted Dame Vivienne Westwood, who said, "Fashion changes lives, and I think it's a lovely and generous thing to do for each other" in the collection.
With cargo and patchwork pocket skirts and flipped jackets, the collection began with dazzled and reworked denim and utility numbers.
While Jacobs refrained from commenting on his collection as a whole, his patchwork numbers (confirmed to have been made with fabrics from vintage garments) offered an ode to the DIY spirit with a consistently strong play on proportions, as did his Westwood-esque strapless and glamorous bust dresses in a mix of bright yellow and red hues, or polka dots.
In addition, he reconstructs garments and plays with volume to create a new artistic perspective – and reminds us all why he remains a shining star of American fashion.