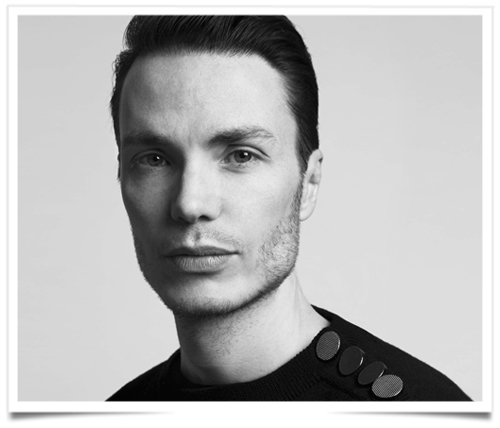 Azzaro is happy to announce the appointment of the French designer Maxime Simoëns as its Artistic Director. He will be in charge of the couture collections, ready-to-wear lines and men's and women's accessories, and will take up his new position with immediate effect.
As head of the Ateliers of the rue du Faubourg Saint-Honoré, Maxime Simoëns will offer his own contemporary interpretation of the Azzaro look. Like Loris Azzaro in his time, Maxime Simoëns sublimates female beauty with elegance, daring and glamour. He will present his very first collection for Azzaro during the Haute Couture week in Paris in July 2017.
"It's a great honour to be able to add my own vision to Loris Azzaro's heritage. His free anticonformist spirit, his avant-garde view of elegance and his uncompromising hedonism are great sources of inspiration for me. I'm absolutely delighted to be able to reinterpret the codes of this legendary fashion house through a strong clothing collection for men and women", commented Maxime Simoëns.
Gabriel de Linage, CEO of Azzaro, adds: "The work of Maxime Simoëns is in subtle resonance with Loris Azzaro's emblematic silhouettes. There is the same taste for graphic fluidity, precise but sensual architectural lines, the opposition of contrasts and virtuoso embroidery. We are very pleased to welcome Maxime into this iconic and iconoclastic fashion house to shape its future, at the very moment when it celebrates 50 years of creation."