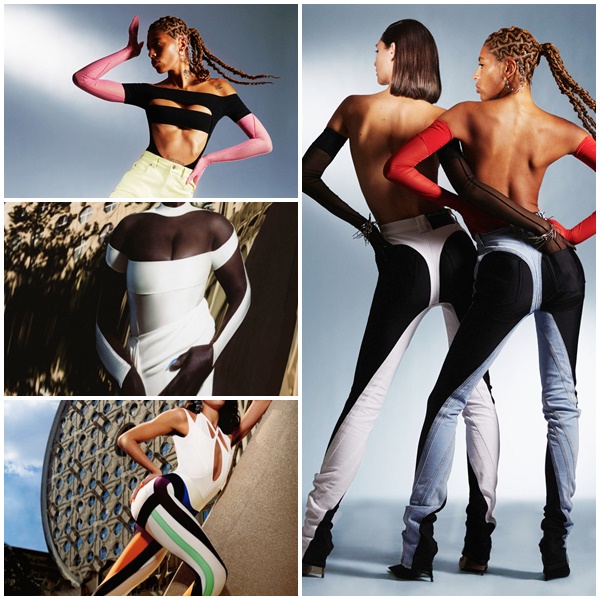 In addition to Hadid, who was 3-D-scanned in New York, the diverse cast features historic Mugler muse Debra Shaw, plus-size model Ariish Wol, and a cameo from British rapper Shygirl, who has lent a song from her upcoming album for the soundtrack.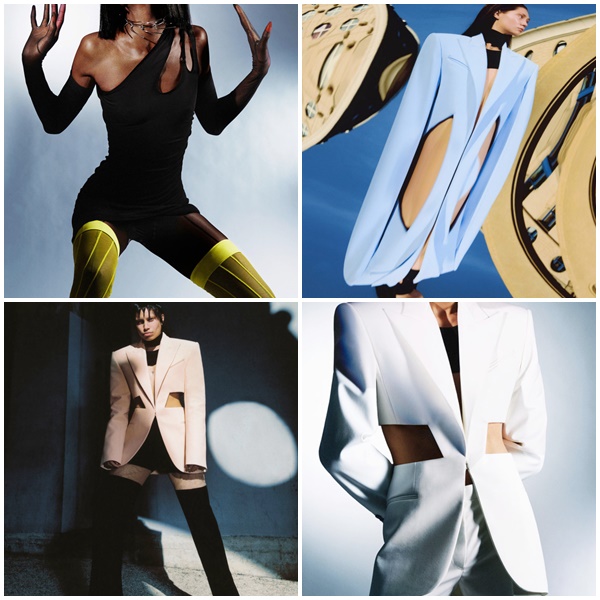 Cadwallader was inspired by founder Thierry Mugler's spring 1999 haute couture collection, featuring sliced dresses and suits. It turns out those were held together with fishing line.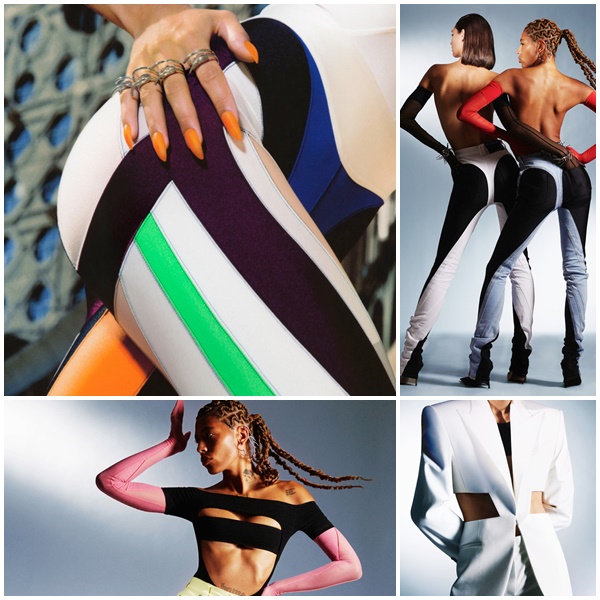 The designer also offered a new take on his signature spiral-cut jeans, featuring denim bonded with jersey made of 100 percent recycled nylon.