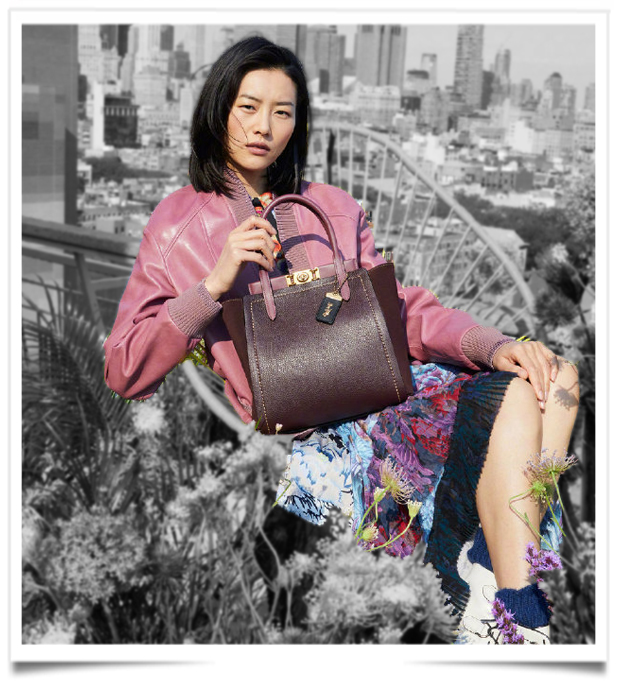 Just days after Yang Mi severed ties with Versace over slights to Chinese sovereignty, Coach and Givenchy too have run afoul of the same sensitive issue, putting high-profile celebrity partnerships with Liu Wen, Jackson Yee and Guan Xiaotong in jeopardy.
The two brands issued apologies on their official Weibo accounts on Monday just after midday for giving off the impression that Hong Kong and Taiwan are separate countries.
The outcry surrounding the two brands is nearly an exact repeat of the Versace scenario. T-shirt designs from the two brands list a series of cities followed by the country it is located in, for example, Beijing, China; But Hong Kong does not follow the same format and is listed stand-alone in the Coach design and for Givenchy as ;Hong Kong, Hong Kong. Meanwhile for both brands, Taipei is listed as Taipei, Taiwan.
Additionally, on one of Coach's drop-down menus on its web site, it has a search country option, as opposed to the more politically neutral phrase search region.
Similar controversies have ensnared companies previously including Zara and various international airlines and can present serious commercial repercussions. It's worth noting that the designs were old but likely received renewed scrutiny due to the political unrest in Hong Kong, which is entering 10 weeks of antigovernment protests and seeing an increasing, albeit still fringe, movement in favor of Hong Kong separatism.