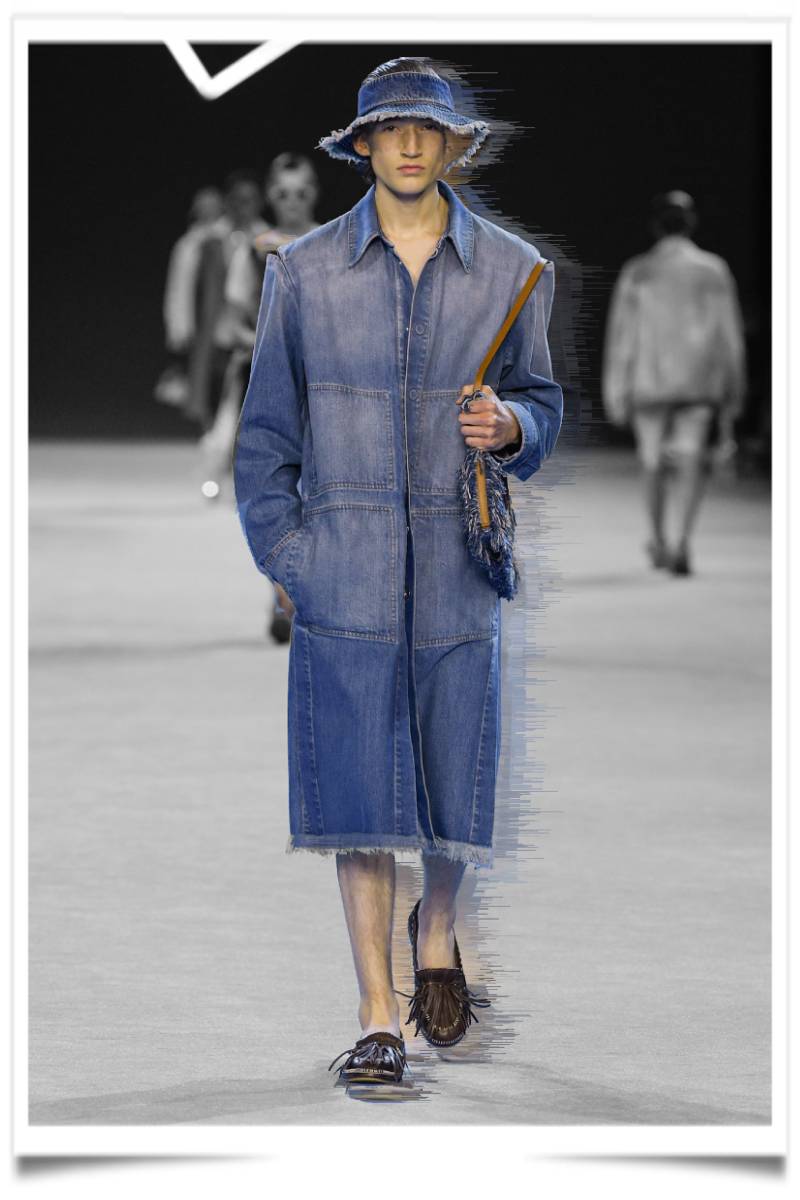 Before Paris, fashion week the most sleeping fashion week in EU, It was terrific to be back in Milan.
We saw the real strength of collections that epitomize the craftsmanship, creativity and supreme quality of the 'made in Italy moniker. There was an assertion of brands here doing what they do best, representing tradition with great development and forward thinking.
Designers opted for a more modern, nonchalant take on suits, often offered as separates. Soft fabrics and comfort were key, as was lightness and a sense of freedom and ease. There's an underlying message about having fun getting dressed again.
Denim is back, washed and faded and in a new relaxed version no sign of stretch or body-hugging styles anywhere. Refreshing color palettes and plenty of Bermuda shorts contributed to the summery feel of the looks. Trends included fuller proportions, light knitwear and innovative luxurious fabrics.