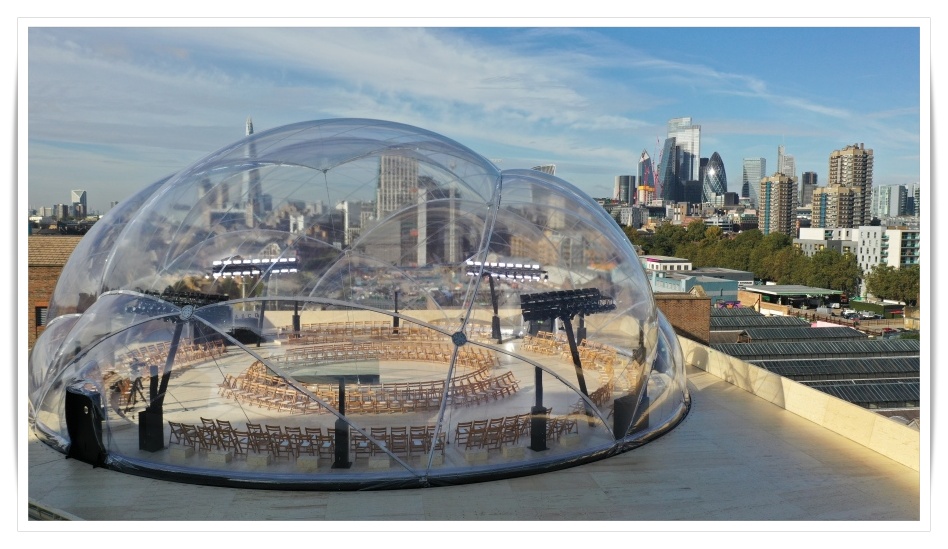 In East London on Tuesday afternoon were no match for the drama of the Alexander McQueen show, which took the fickle and often violent weather of the British capital as inspiration for the spring 2022 collection.
The London sky often churns through four seasons in a day, and Sarah Burton's collection captured those mutating colors. In the rooftop of a multistory carpark with the show space encased in a giant bubble, like a greenhouse from another planet.
Burton conjured stormy cloud prints for dresses, added puffed sleeves or bustles to tailored jackets, a shower of sequin rain to the edges of skirts, and raindrop embroidery to a sweatshirt. Nature has this power and intensity it's calm, dangerous and beautiful, offering different kinds of light and feelings and emotions.