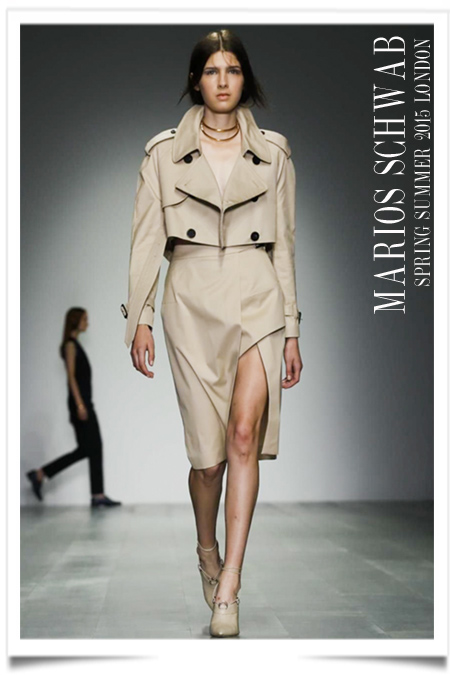 "PERSONALLY, I like the risk of creating something and making it successful… This is what a creator should be challenging himself to create something that people want to observe and learn more about. It's not just fashion, it's also an object that they want to invest in and own, have, look at." – Marios Schwab (Business of Fashion)
In 2005, Marios Schwab launched his label. He rapidly was applauded by both the press and the buyers.
For the Spring/Summer 2015 his collection marked a decade on the schedule. The opening trench coat, actually box jacket with tone-on-tone pencil skirt. The clean cut and sculpted form apparently came from light cast across architectural landscapes, which accounted for the grays, grit and shots of azure sky. Masculine boxy jackets and city cuts were austere, yet the silhouette was softened with fluid and feminine in movement, particularly with the printed silk scarves and asymmetric hems.
Marios Schwab, your collection Spring/Summer 2015 was at risk but overcome the challenge. Congratulations.