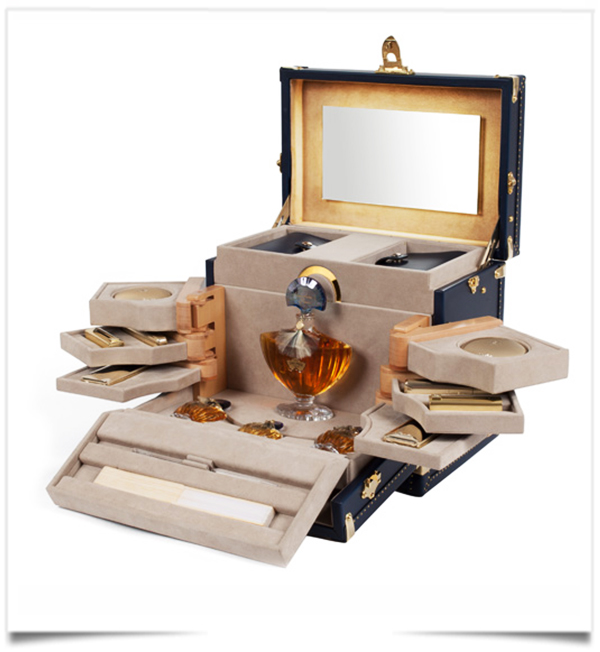 Nothing was too good for the Maharaja of Behar. His journeys on the Orient Express were an endless spectacle that dazzled the European elites, and his outrageous demands are the stuff of railway legend. Whether he was headed for the Pera Palace hotel or an international conference in London, the Maharaja brought his full retinue aboard with him. Before the journey began, he had his entire carriage redecorated in the purest Indian style to make them all feel at home, and he fuelled the wildest speculation by insisting that the curtains remain closed throughout the journey.
Pauline Moynat, a visionary and the only woman trunk-maker in history, founded Moynat in 1849, and soon made the house the most Parisian of the French leather goods and trunk makers of her time.Founded at the time of the establishment of the French railway system, Moynat was always at the forefront of innovation to enable travellers to journey in style. The house registered innumerable patents, especially for train luggage, including the first ever malle coffre fort, which contained a secret drawer with a patented safety lock to secure precious belongings, and the malle camphrier made of camphor wood to protect fur coats from moth damage.
Both timeless symbols of the art of travel, Moynat and the recently re-launched Orient Express have decided to get back on track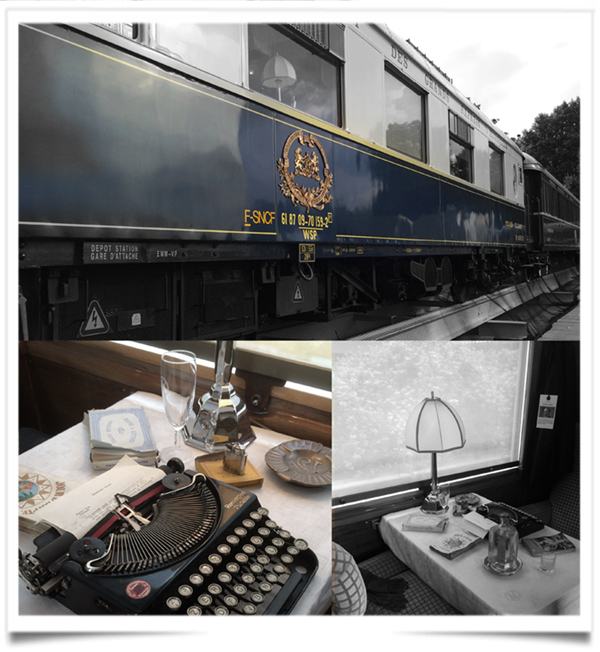 together to continue the stylish adventure from their golden age in the 20's."This is also a joyous opportunity to renew old ties and forge new ones," says Moynat artistic director, Ramesh Nair. For this occasion he created the "malle de beauté", an original creation that required 250 hours of meticulous precision, reflecting Moynat's talent and uncompromising savoir-faire.
The beauty case is sheathed in vegetal-tanned calfskin in the signature Orient-Express blue, lined in beige textile. The body of the case is made of strong and lightweight poplar, while the drawer hinges are of apple wood, chosen for its resistance as much as for its fine grain and sublime colour. These hinges are a true marvel of woodworking and have been exposed in order to better appreciate the craftsmanship.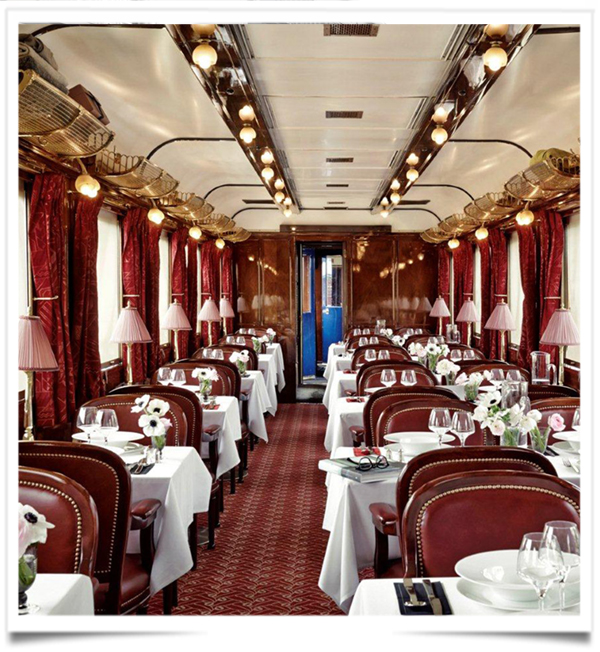 However, the magic of this case can only truly be discovered upon opening it. The backlit mirror illuminates automatically upon lifting the lid, displaying the sophisticated interior of the box and the custom-made drawers that each contain various beauty products by Guerlain, essential travel companions for an elegant and glamorous voyage. The drawers have been designed to gently clasp a perfume bottle in place when closed. As all the drawers fan out, they reveal a vintage Baccarat bottle of Shalimar perfume from the Roaring Twenties.