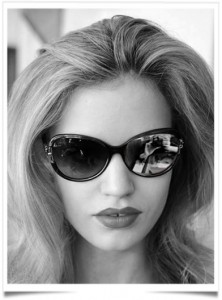 Italian luxury eyewear group Luxottica is optimistic for the rest of 2014 after sales accelerated in the second quarter, offsetting the impact of euro strength which is now seen waning. On Thursday, the world's largest eyewear maker by revenue posted a 2.1 percent rise in second-quarter sales to 2.06 billion euros ($2.8 billions), broadly in line with a Thomson Reuters Smart Estimate.
Sales at the maker of Ray Ban and Oakley sunglasses rose 7 percent at constant exchange rates, picking up from January-March's 4.2 percent increase as the North American market recovered after a harsh Winter that kept shoppers at home. North America accounts for more than half of group revenue.
The group has extended a licence agreement to produce and distribute Chanel-branded eyeglasses until the end of 2018, renewable for a further two years, the world's largest eyewear maker by revenue said on Thursday. The relationship between Luxottica and Chanel dates back to 1999 when the French fashion house launched its first-ever eyewear collections, CEO Andrea Guerra said in a statement.