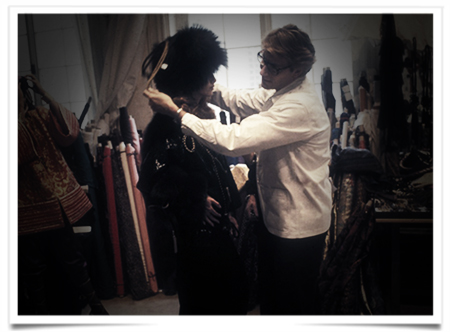 "Mirror and Secrets" could have been called the new book of the fashion historian, Jéromine Savignon, who tells the story of the process behind the designer's couture collections.
Published by Actes Sud, the book is published in both French and English, and contains around 40 unreleased images — including sketches and photographs of the designer at work in various studios — along with quotes from Pierre Bergé. Photographers include Marc Riboud, Jeanloup Sieff and François-Marie Banier.
The author divides the designer's creation process into five acts. "The process is a dogged pursuit of perfection in an almost mute effervescence,".
She describes a scene on the occasion of the Spring-Summer 2001 couture collection: "Colette! I asked you for a sausage and you have made me a masterpiece. It's sensational!' Saint Laurent took his "première" in his arms. The emotion spreads and everyone applauded."