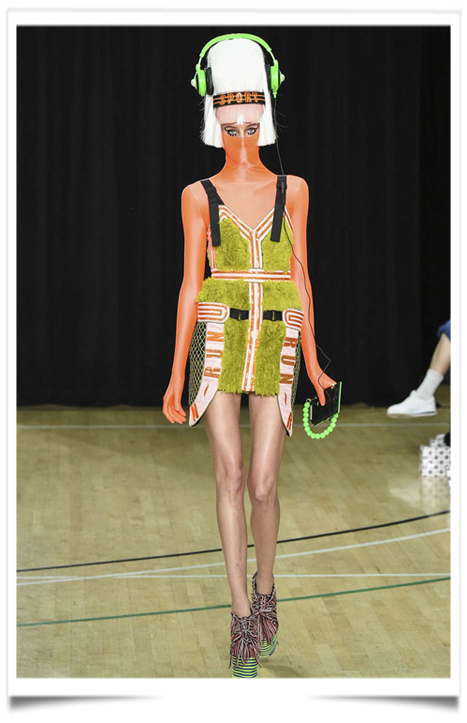 New York Fashion Week continues to attract young designers who stand out as the Canadian duo "Laurence and Chico", a specialist in extravagant outfits worn by dizzying silhouettes.
The couple formed by Laurence Li and Chico Wang, based in Vancouver but both of Chinese origin, remain faithful to a favorite accessory: excessive wigs giving an unexpected verticality to their models, who mock male/female barriers. Girl or boy, "it doesn't matter" for the outfits designed by the duo, said Laurence Li.
last September on the theme of crazy sports, the two men chose the place of their last trip, Thailand, as their main inspiration for their autumn-winter 2019 collection presented on Thursday.
Fabrics printed with flowers or exotic fruits, skirt and suit sets with geometric shapes, diamonds or checks highlighted with silver pearls, long enveloping coats made of tulle ruffles… The range of colours was wide, including fluorescent yellow and pink, appreciated by Cardi B or Lady Gaga, the brand's two most famous customers launched in 2015. (LIVE IN 11 DAYS ON CANAL-LUXE).