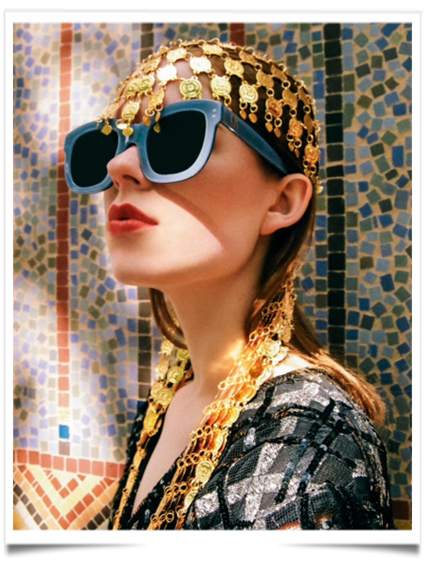 EMMANUELLE KHANH celebrates her return in the Ready-to-wear for women and signs an audacious collection of glasses.
This year, the maison EMMANUELLE KHANH opens a new chapter with the relaunching of the stitch to celebrate its return in the ready-to-wear for women.
Faithful to her influences and thanks to this wave or renewal, EMMANUELLE KHANH also reinvents her timeless collection of glasses. For this season, the house has captured the very essence of an historic spirit and mixed it with fresh visions and modern techniques. It is exclusively at the SILMO 2016 in Paris that the maison will reveal its new models.
EMMANUELLE KHANH is the partner of the festival "Les Rencontres de la Photographie" which is presenting many talents from all around the world. The eye of the photographer Louis Philippe de Gagoue is catching the EMMANUELLE KHANH's identity through a limited edition. Les Rencontres de la Photographie de Arles – Until the 25th September 2016. The model is wearing the frames 7050.