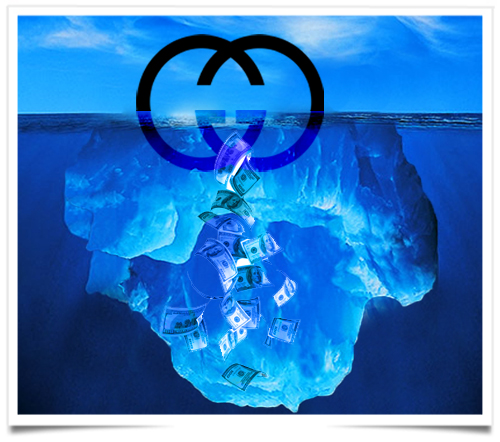 French luxury group Kering has refuted a report of alleged tax evasion published by Mediapart, a French investigative and opinion newspaper, citing confidential documents.
It would seem that the Kering's brand Gucci has been investigated by the Italian tax authorities that has revealed  that Kering had saved 2.5 billion euros in taxes. It should have paid in Italy and France by attributing wholesale revenues from brands including Gucci and Yves Saint Laurent to its LGI logistics center in Cadempino, Switzerland, thereby benefiting from a lower local tax rate. Kering said the Swiss company was established in the Nineties, prior to the group's acquisition of Gucci Group, and now employs more than 600 people.
LGI is a strategic hub namely for the centralized distribution and logistics of Kering brands it said in a statement.
All of the group's companies established in Switzerland carry out tangible business activities. As a result, the group pays its due taxes in Switzerland, in compliance with the law and the fiscal status of the company. This business operating model is known by French and other competent tax authorities, it added.
Mediapart said Kering had transferred around 20 Gucci employees to Switzerland as part of the tax optimization scheme, but alleged that some of them continued to effectively work in Italy. Gucci's headquarters are located in Milan. Kering did not address these allegations in its statement.
The French newspaper also said Kering operates subsidiaries in the Netherlands and Luxembourg as shell companies to benefit from tax breaks, which Kering denied. As regards Kering Holland NV and Kering Luxembourg SA, these companies do not provide any tax benefit to the Kering Group it said.
The brand is collaborating fully with the authorities; he said, reiterating that Kering and Gucci have implemented a governance that aspires to ensure full compliance with tax regulations at all levels, including their employees.
However everyone can wonder whether the Pinault group would not have been denounced by one of its competitors? Face to the success of YSL, Balenciaga and Gucci, it could be. Anyway, this Breton family is well considered by the French because their success is built on values, work, abnegation.