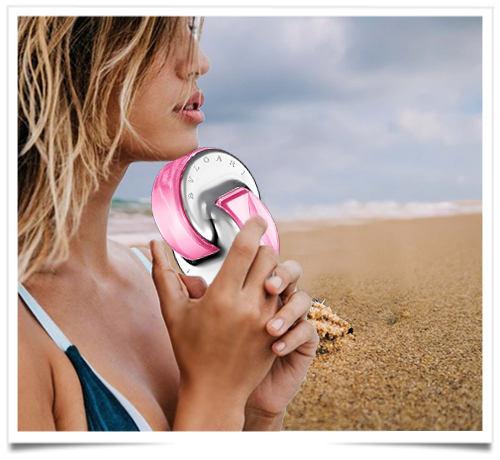 Three influencers pick by Bulgari Parfums to help launch its new Omnia Pink Sapphire eau de toilette the pinkest and poppiest scent the brand has ever put out. Described as a sparkling burst of citrus.
"Bella Hadid and Amanda Steele are probably not the first people who come to mind when one thinks of Bulgari.
Created by master perfumer Alberto Morillas, the scent hits counters on Thursday and will see a widened Macy's distribution as a way to better reach the brand's target customer. Following in the footsteps of Marc Jacobs, Dior, Hermès, Ferragamo and Coach, the brand is the latest luxury fragrance house to prioritize the social media set, adopting a largely digital first marketing strategy to attract the new generation of beauty consumers.
Twilly d'Hermès, Ferragamo's Amo Ferragamo and Coach Floral, fronted by Chloë Grace Moretz, as a few recent examples of fragrances designed to lure this younger customer. It's hard enough to sustain relevancy in an ever-evolving global fragrance market for a decade.