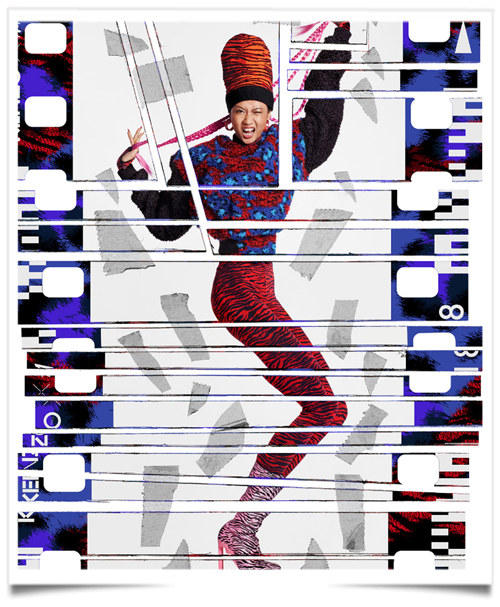 Ever since the #HMBalmaination hysteria calmed down, H&M has been taking guesses on who will be the next H&M guest designer. And today, finally, H&M is launching  its new designer collection with Kenzo. Launching worldwide in selected stores and online on November 3, the collection will feature clothes and accessories for both men and women.
H&M Magazine spoke to Creative Directors Humberto Leon and Carol Lim to find out more about Kenzo x H&M.
WHEN H&M CAME TO YOU WITH THIS IDEA, HOW DID YOU REACT?
Carol Lim: "We were really excited. Obviously, we're the latest in a line of a lot of incredible people. We were like, 'We're in great company!'"
WERE YOU NERVOUS?
Humberto Leon: "No. We trust ourselves. And we trust each other. You know, I say, "What about this?" And Carol is like, 'Well, what if we did it this way?' It's us, feeding off of each other."
Carol Lim: "I can really say we don't get nervous anymore. We get excited—to start thinking, to start planning, to start asking ourselves, 'Okay, so what do we want to talk about this time?' What it comes down to is figuring out, okay, what message do we want to send with this collection?"
AND WHAT DID YOU DECIDE?
Humberto Leon: "We wanted to really tell the story of the brand and of us. Together with H&M, we will invite all the customers and fans to the real Kenzo world.
By the way, do not confuse with the group LVMH, the brand Kenzo is now for the Japanese Brand called "Kenzo Tagada". Anyway, nobody understands anything and that's the way it is
Anonymode