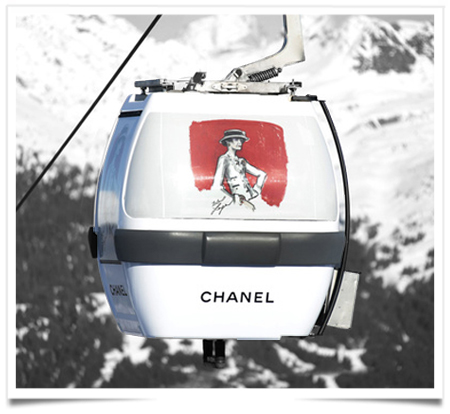 Chanel has opened the door of the prestigious ski resort of Courchevel in the French Alps.
Far from Hamburg, the Kaiser promotes the boutique the most chic of south of France. Courchevel is similar to St Tropez. Let's hope that Karl will not lose Choupette in the snow !
Between now and the end of April 2019, skiers will have the opportunity to shop for the brand's famous handbags 255 and outfits, when they are not busy on the slopes or gorging in the village's restaurants. 1600-square-foot space will also have a wide range of accessories, shoes, watches, and jewelry.
Before they even enter the store, fans of the brand will be greeted by the vision of "Chanel" spelled out in 1.2-meter high letters. The letters, which are made of perforated black metal shiny, glitter with LED light at night.