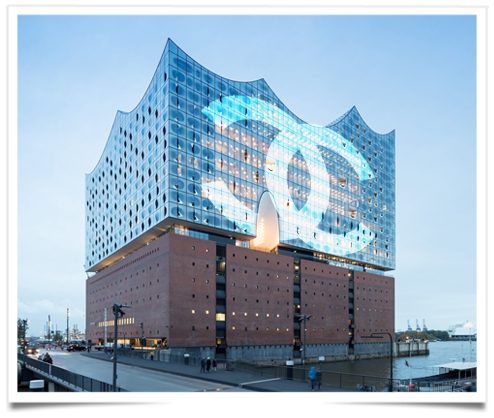 Karl Lagerfeld has chosen one of Europe's most amazing new buildings as venue for his next itinerant show for Chanel. It is his hometown: Hamburg. On December, 6th at the Elbphilharmonie, a hulking structure with a wavelike roofline designed by architects Jacques Herzog and Pierre de Meuron.
Lagerfeld typically uses the destination to recount a chapter of the house lore, real or imagined, though he may be tempted to draw on his own history or a building he considers "stunning."
According to the architects, the Elbphilharmonie takes inspiration from three structures: the ancient theater at Delphi, sport stadiums and tents which could all be fodder for Lagerfeld's creativity.
The Elbphilharmonie, which opened last January, is located in Hamburg's old working port. The new glass structure sits atop a hulking warehouse named the Kaiserspeicher originally built in 1875.
The warehouse was destroyed in the Second World War, rebuilt and renamed Kaispeicher. Until the Nineties, it was used to store tobacco, tea and cocoa.