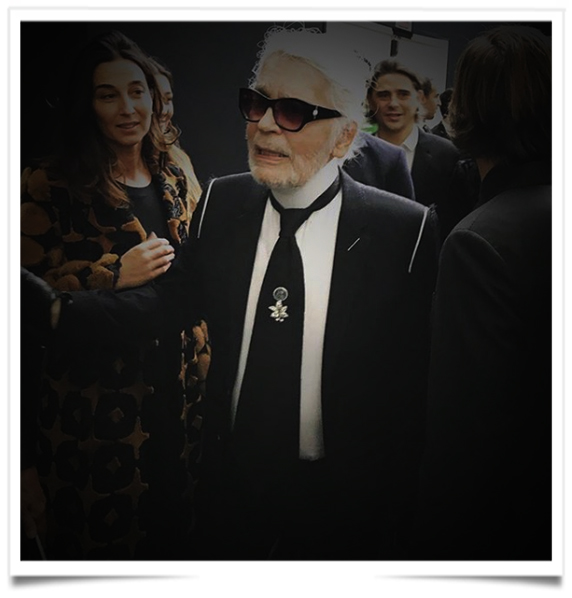 "Karl Lagerfeld is almost as synonymous with Chanel as Coco Chanel herself today, but there was a time when the actual legendary designer was nervously working on his first Chanel collection, Couture for fall 1983. This being the notoriously work-centric Lagerfeld, he was toiling simultaneously for Chloé and Fendi and  a "myriad of other clients."
Not much has changed on that front as the infamously productive designer still heads up multiple houses, including Fendi and his namesake line, but when he first joined Chanel, only part time initially, he wasn't welcomed with particularly open arms.
Lagerfeld made it through any tensions and overcame his frustrations with the slow production pace of couture and yanked Chanel into the Eighties with his first designs pulling inspiration from the Twenties and Thirties, while decidedly ignoring Chanel's "comeback" era of the Fifties. But this was a risk, as was Lagerfeld's decision to move away from the pastels and boxy suits the house had become more-or-less known for.
Lagerfeld knew Chanel needed to be pushed into modernity, and brought in many of his own people to get the job done, but he was also nothing if not respectful of the house's legacy. He gently justified his changes, noting at the time: "Even if she never did it this way, it's very Chanel, no?"
Not everyone agreed with him. But French socialite Marie-Hélène de Rothschild was more generous, saying after the show that "No one could have done it on the first try. More than 30 years later, Chanel and Lagerfeld alway there, together.