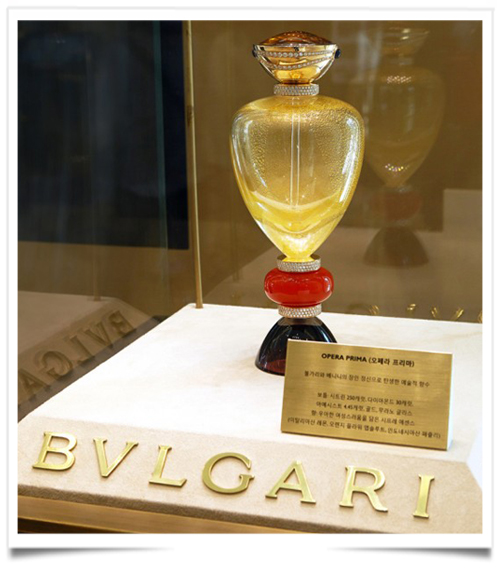 Bulgari has announced the sale of the jewelery-fragrance "Opera Prima", the most expensive perfume in the history of high perfumery like the publicity of Jean Patou for Joy fragance in 1950. The precious bottle, decorated with diamonds, was bought by a private customer, who paid more than 200 000 euros.
Launched in 2014, on the occasion of the 130th anniversary of the Bulgari House, which wanted to pay tribute to its origins and to the Italian know-how. The perfume "Opera Prima" created the buzz when it was revealed. The result of the encounter between the art of jewelery and the art of perfumery, the fragrance, which had been exhibited for a time at Galeries Lafayette Haussmann, was already estimated at an exceptional price of 200,000 euros and will probably be sold in the new concept store "La Samaritaine" of LVMH, new Hotel Cheval blanc in Paris.
Created by the master perfumer, Daniela Andrier, the juice of "Opera Prima" pays homage to the Mediterranean scents, with hints of lemon, orange blossom, musks and, of course, floral fragrances. However, the luxurious and unique character of the perfume comes primarily from its bottle, made in collaboration with the famous glass factory Venini. The bottle is inspired by Roman amphorae.
Anonymode