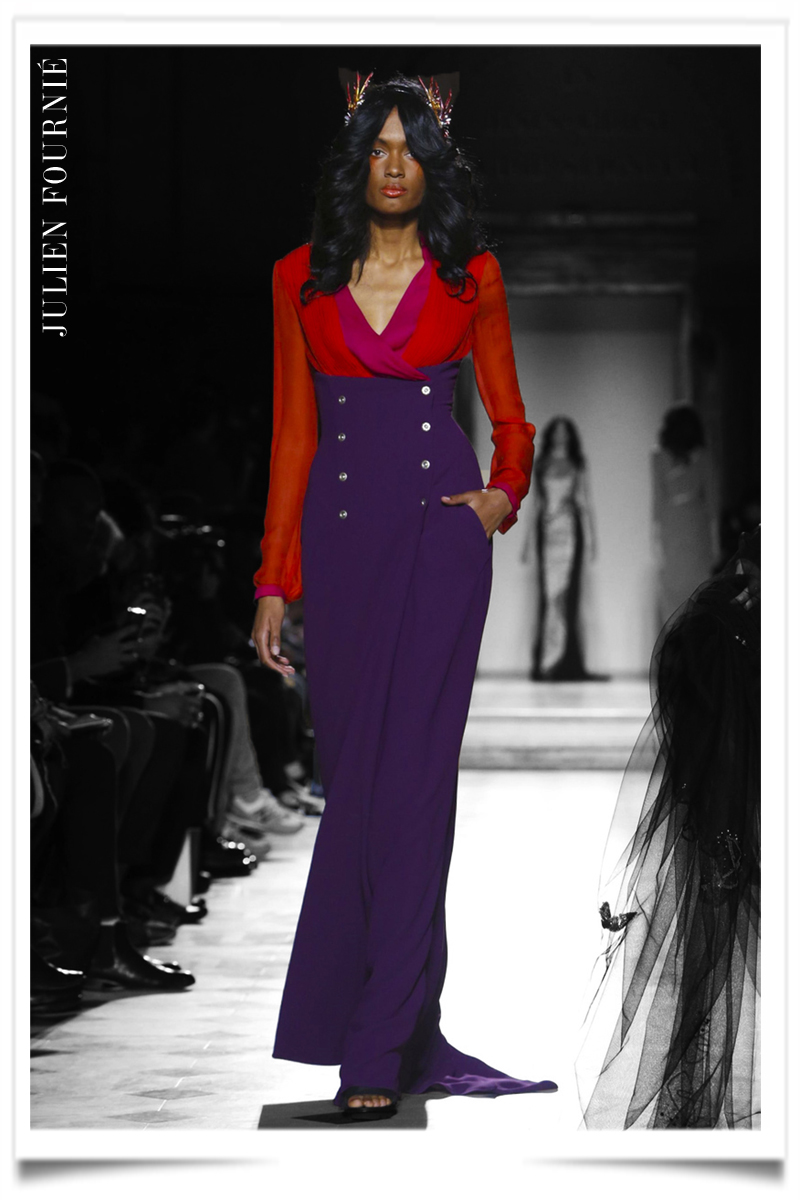 Julien Fournié had converted the Oratoire du Louvre into a vessel to present us the Spring-Summer 2016 collection.
On a fictional shore the couturier presented an elegant collection with print on white linen representing tropical flowers. Fournié has chosen the palette of oceanic rainforest fruits and blossoms as colors for this collection.
On the catwalk the models looked like those actress of the 1960's and 1970's with lioned head like Farrah Fawcett in the Charlie's Angels. They were wearing denim pieces on their tropical island.
Jacquards and 3D embroidery also made this fashion statement contemporary. As usual it was a stunning and standing ovation.
Anonymode.