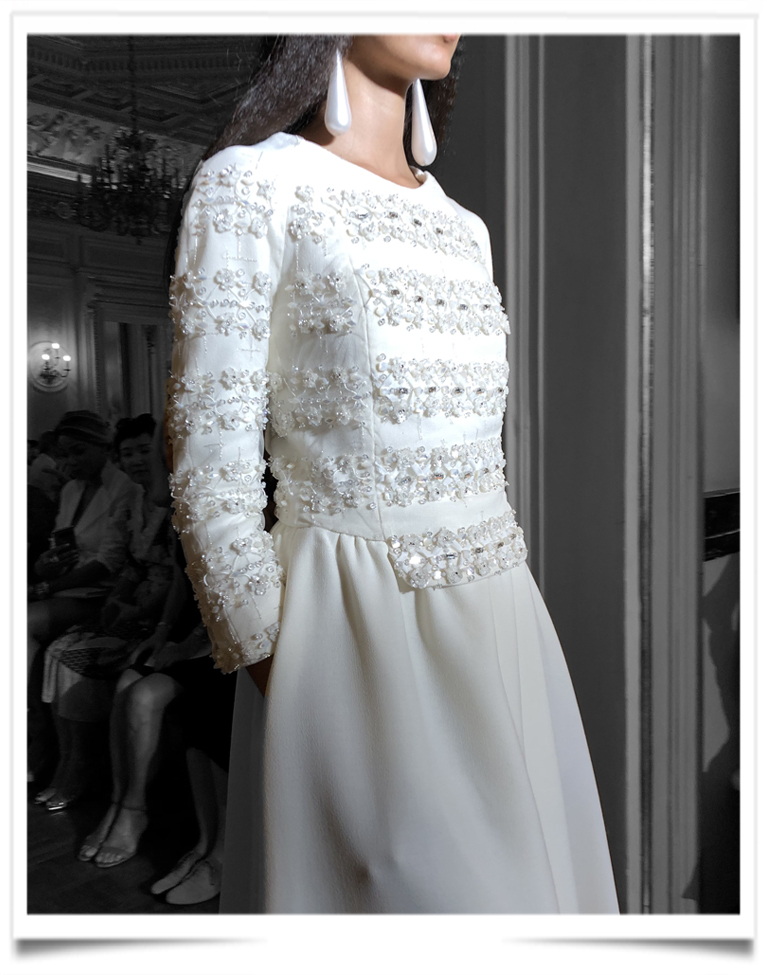 From the rue Vivienne to Herculaneum, the main representative of neoclassical has raised this precision craft to a degree of unprecedented excellence between antique and baroque, like an immemorial style that I would call "the true style" . It is the desire for a return to the roots, which has its origin in the epistemology architect of fashion as Robert Adam, the duo Percier and Fontaine and as sculptors Antonio Canova and Bertel Thorvaldsen. Christophe Josse prints his mark on the amphiteatre de la mode.
Christophe Josse or the story of a passion, he began at Louis Féraud for which he was the assistant during three years. This experience makes him want to continue this job. Very shy, he refuses every interview, but no matter, the few people ever requested.
On a canvas set up as a skirt, he embroidered to transform his art into a quarter of an hour of intimate minimalism. Blown glass jewels covered with gold by cathode sputtering process, like gold nuggets that make believe that, behind the designer, it is possible to find the vein of an extraordinary designer. Earrings in drops of water as if fallen from the sky, for the thirst for beauty, for a simple mode, but as interjette my neighbor a moment of grace for an assembly conquered in advance.