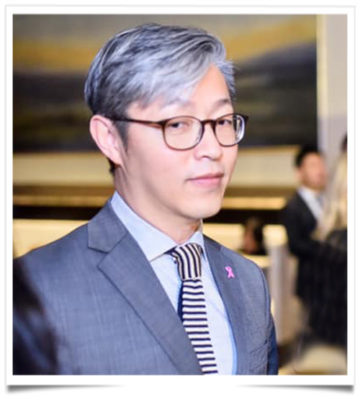 Vice President of the Grace Chen fashion house, having worked in Sydney for the Schenker company, a division of the German rail operator, Deutsche Bahn
Johnny Zhou was previously in logistics for Bax Global. This young Chinese executive graduated from the Australian Graduate School of Management and soon this art lover turned to fashion as a natural choice. Behind a successful brand, there are always men in the shadows.
Athletic, he could be an actor in a Wong Kar-wai movie, and with his costume from one of the best French designers, he would not denote if he came to Paris for Fashion Week. A fan of sleepless nights of work, this globetrotter embodies the fury of extreme oriental living. With the look of an aristocrat, he is in couture as he could be a hero of Marguerite Duras.
Living in the city of Shanghai, he met our agent, who is full of praise for him and for the way he manages Grace Chen's career, the up-and-coming Chinese fashion designer. A lover of poetry, he sometimes gives his opinion on social media, on the world around us: "Life is so full of wonder!". Every time he goes to Melbourne, he does not fail to take a walk in the Royal Botanical Garden, his favorite place for meditation. Picking a sprig of verbena, under these trees which diffuse in Spring all the perfumes of the day, makes me think of this incredibly creative Haute Couture profession. Don't forget the name because you will certainly meet him as he is promised to high positions in fashion and luxury.
Anonymode