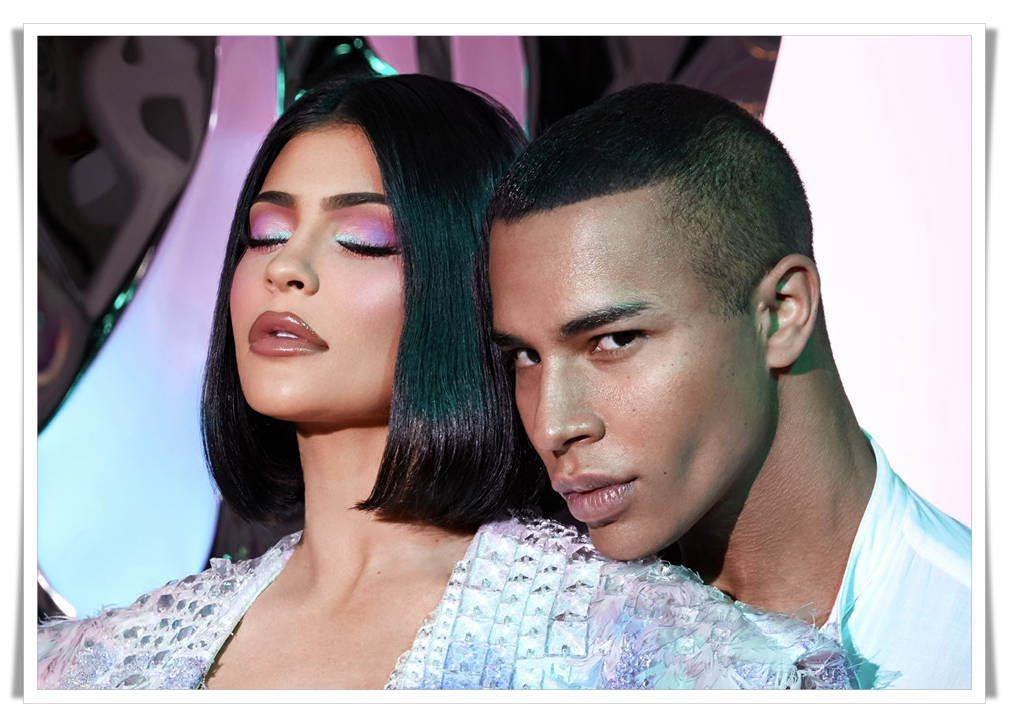 Kylie Jenner is about to add a new line to her bulging résumé: Olivier Rousteing has asked the cosmetics entrepreneur to be the artistic director for makeup at his Balmain show during Paris Fashion Week.
To celebrate the event, Kylie Cosmetics and Balmain will launch a capsule collection for sale online on Sept. 27, the day of the show, available worldwide on Kylie Cosmetics; web site. Jenner will attend a party at the Balmain store on Rue Saint-Honoré on Friday to toast the collaboration, which includes lip color, eye shadow, and accessories incorporating makeup that will be unveiled at the show.
"This is really the first time I've collaborated with a fashion house, and Olivier has created so many incredible looks," Jenner said. "We worked together the entire process and were always video calling each other to discuss colors and swatches, as well as the packaging design. When Olivier was here in [Los Angeles] for the Creative Artist Emmys, we shot the campaign images.
It promises to be a hectic week for Rousteing. The day after his show, he will be the guest of honor at the premiere of "Wonder Boy," a documentary about his life. Rousteing's relationship with the Kardashian-Jenner clan is well-documented: The family has been key to bolstering his #BalmainArmy on Instagram.
Kardashian and Kanye West featured in Balmain's spring 2015 men's wear campaign, while West's "Wolves" video served as Balmain's fall 2016 campaign film. Kendall and Kylie Jenner, meanwhile, appeared in the brand's fall 2015 ads.
The designer has subsequently dressed Kylie Jenner for red-carpet events including the 2016 Met Gala and this year's Grammys, where she wore the pastel pink look that became the starting point for their joint makeup collection.