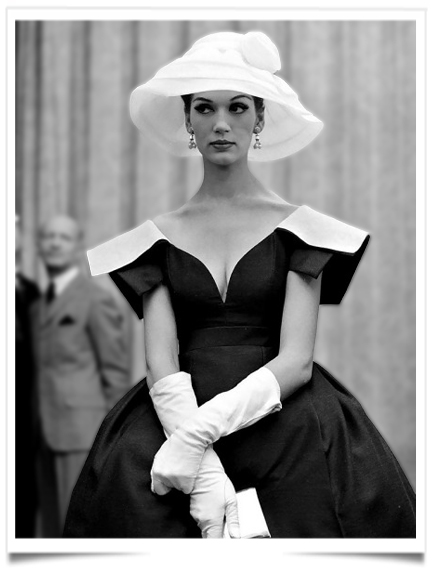 James Galanos died day before yesterday of natural causes at his house in West Hollywood, Californi , he was 92.
Galanos was one of the West Coast contingent of designers along with Adolfo who dressed the Ladies who lunched in California, from Los Angeles to San Francisco, but who suddenly shot to fame when one of their clients, Nancy Reagan, became first lady. Reagan was a loyal supporter of Galanos, often wearing his gowns to state dinners. But shortly after the Reagans left the White House, Galanos left fashion. He spent the last decade or more focusing on art
and photography, only occasionally mingling with the fashion world.
Galanos was born on Sept. 20, 1924 in a Philadelphia, the only son of Greek-born parents. His mother, Helen Gorgoliatos, and his father, Gregory Galanos, ran a restaurant in southern New Jersey, where Galanos first witnessed "ladies who lunch" before it became a term.
Upon graduating from high school, he moved to New York with the intention of enrolling in a fashion school led by Barbara Karinska, the Russian stage designer and costumer. When the school failed to open in the autumn, he enrolled at the Traphagen School of Fashion, but left after eight months to pursue more hands-on experience.
He also began designing movie costumes for Rosalind Russell and Marlene Dietrich, Dorothy Lamour, Judy Garland and Diana Ross, and his studio became a magnet for young designers from around the world. His skillful use of fabrics also included furs, and the luxury of his clothes became his calling card as he began to dress a political and social figures.
Galanos retired in 1998 and pursued photography. Galanos bemoaned the lack of propriety in current fashions: "Once everyone started wearing blue jeans, I knew it was time to get out of the business" he said. "What happened to the days when a woman could turn heads in a restaurant by the way she was dressed?"
Photo: Simone d'Aillencourt in a dress by James Galanos, photographed by Nina Leen, 1959
Anonymode