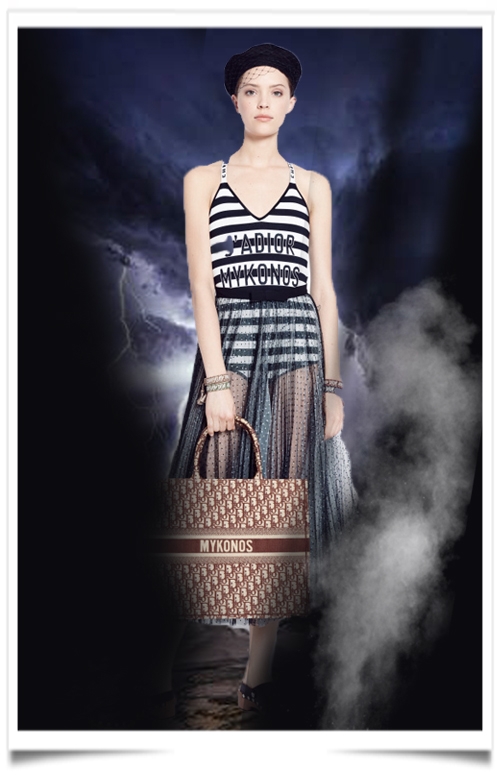 Dior is opening a Pop-up shop in Mykonos in June. Maria Grazia Chiuri has designed exclusive pieces, including Dior Book Tote bags featuring the name of the island woven into the canvas.
Maria Grazia Chiuri, artistic director of women's collections at the French fashion house, has designed a collection of exclusive pieces for the occasion, including striped bodysuits and sweaters, silk cravats and cotton pareos bearing the slogan "J'adior Mykonos."
The boutique will also carry advance items from Dior's fall collection, including Dior Oblique zipped pouches, baseball caps and berets, and a Dioraddict bag that can be accessorized with a choice of five straps. These items will be available in Dior boutiques worldwide from mid-July.
The Greek influence could be felt in his designs from 1953, with dresses carrying names such as Athènes, Corfou and Rhodes. Maria is reinventing in copying looks in the archives of the Fashion House! At Myconos, Dior is becoming Iconos!