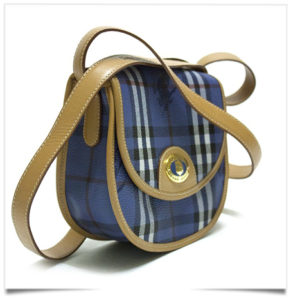 Burberry is buying out its longstanding Italian manufacturer CF&P. Employees, including the team of craftsmen who have worked closely with Burberry for more than a decade, will transfer to the company on completion of the transaction, which is expected later this year.
Marco Gobbetti, Burberry's chief executive officer, called the acquisition a major milestone for the brand and "a statement of our ambition in this strategically important category." He said the purchase would create a "center of excellence" for Burberry's leather goods. "This will give us greater control over quality, cost, delivery and sustainability of our leather goods," Gobbetti said.
CF&P is based in Scandicci, Italy, a few miles south of Florence, and specializes in the development and manufacture of luxury leather handbags and accessories. Burberry's strategy to take back control of leather goods production is in line with those of some of its competitors.
Burberry's leather factory acquisition isn't the only news to emerge from Gobbetti and his team. On Friday, the brand's new chief creative officer Riccardo Tisci lifted the veil on his vision for the brand, curating a series of looks from the Burberry spring 2019 pre-collection that were designed by the in-house team. Burberry said the 16 looks, which appeared on Burberry's Instagram Stories, allude to a new aesthetic vision for the brand.
Tisci's first collection will be revealed during London Fashion Week in September.