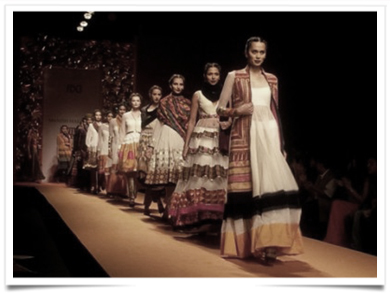 India Fashion Week Spring-Summer 2017 and Autumn-Winter 2017, in association with Maybelline New York will be held in October 2016 and March 2017, respectively, by the Fashion Design Council of India (FDCI). The most expected designers will present at the fashion week.
The Spring-Summer 2017 edition will be held from October 12-16, 2016 in New Delhi and will celebrate 'India Modern', without losing focus of tradition and paying homage to handlooms and textiles. According to FDCI, the Autumn Winter 2017 edition will be held from March 15-19, 2017 in New Delhi will show the transition between modernity and tradition.
President of FDCI Sunil Sethi said, "Spring-Summer 2017 will present the latest trends and captivating ideas for the various summer festivities, while, Autumn-Winter 2017 collections will charm the crowds into winter wonderland."
We hope that we will have the pleasure to find on the catwalk the promising House of fashion Lecoanet-Héman which is the good example of tradition and modernity.