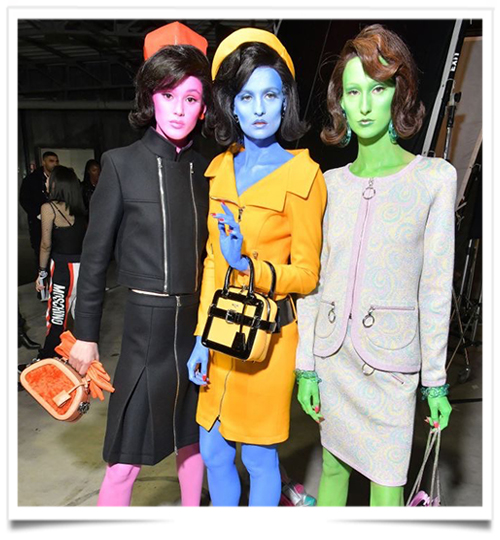 H&M's annual November designer collaboration is always big news and it's and possibly even more of a headline-grabber this year as the company chose a combination of Coachella, Gigi Hadid and Instagram to unveil the name of the designer brand with which it will be working.
Just after midnight. Designer Jeremy Scott, who presided over the star-studded party, his 12th turn at the festival, should have no trouble translating his Moschino designs into less expensive and just as cheerful versions for the Swedish fast-fashion retailer.
Every year, fashion lovers and bargain hunters alike anticipate news of H&M's latest designer collaboration the way sports fans wait for draft day. It's hard at this point, after 16 years of the high-low mash-ups the first of which was with Karl Lagerfeld in 2004 to say which collaboration has been the most spot-on. The Moschino effort may just be one of the more popular, judging from the way fans have snapped up Scott's designs since he took over as creative director in 2013.
And the answer? Moschino, and its creative chief Jeremy Scott. We learned the name via an Instagram Live call from Hadid to her friend Scott at the annual Moschino party in Coachella, California.
We also learned that it will be called the Moschino and H&M collection, which hints at something definitely different this year as far as its marketing is concerned.