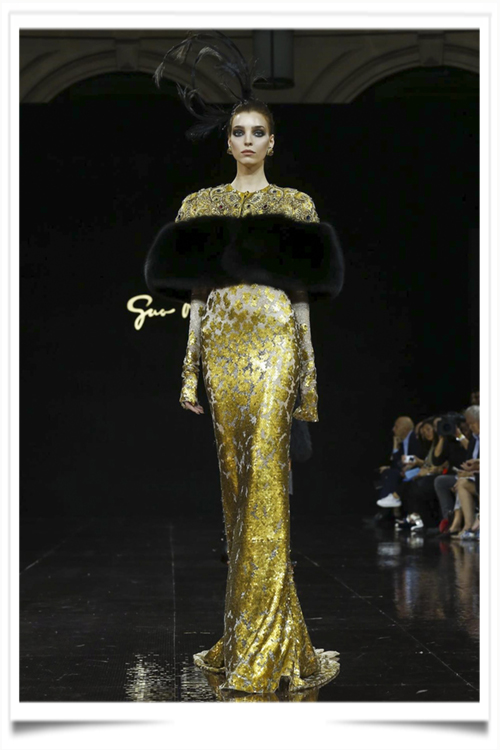 Guo Pei has chosen the Residence of Catherine Medicis for the presentation of her second fashion collection in Paris. What an inheritage! Will Guo Pei become the new brand of the Kering Group?
Tonight, la Bourse du Commerce, the future Pinault foundation, has served as a showcase for the fans of the Chinese and her thousand couture extravagances.
We attended to a France tour of those 80 last years. From "La Garçonne" of the 1930's, "La Goulu" of the Moulin Rouge ranging to dresses adopting Christian Dior's style, Guo Pei shows us that she has well understood the code of the French couture. Every Guo Pei's wink shows us that she is able to tickle the most famous French designers at least those who are still remaining.
The catwalk was both full of poetry and humour. We will note that the shoes are becoming part of her brand. This reminder of the world tour in 80 years of our old country, as if Guo Pei would like to tell France: I love you. It is sad that it is a Chinese lady who reminds us what should be Haute Couture. Thank You, Madame.
Anonymode