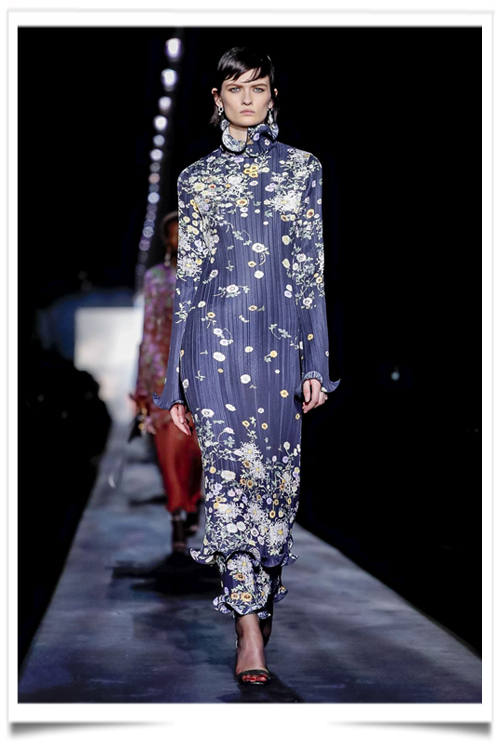 A clear tent under moonlit trees in the Jardin de Plantes undoubtedly held appeal for Givenchy's "Winter of Eden"-themed fashion show. But maybe think twice before cramming 1,000 people in a space the length of a city block with only one way out through a dark tunnel of dizzying lights and pounding club beats?
Pick up old British grandma styles, early 90s aristocracy, punkish girls, urban functionality, jewel gowns and shake them all together to see what should come out. Clare Waight Keller at Givenchy did it and the result was not great.
The coats and jackets were powerful with spiky or rounded big shoulders, plissé printed tight poly silk dress, long and cozy knitwear, urban functional puffy down bombers, Japanese herringbone wools, and precious evening garments and tuxedos were balanced and aesthetically catchy.
The smart idea of Waight Keller wasn't just an over mixed crazy style, but a culture clash between young and old with a lot of differences in term of aesthetics.