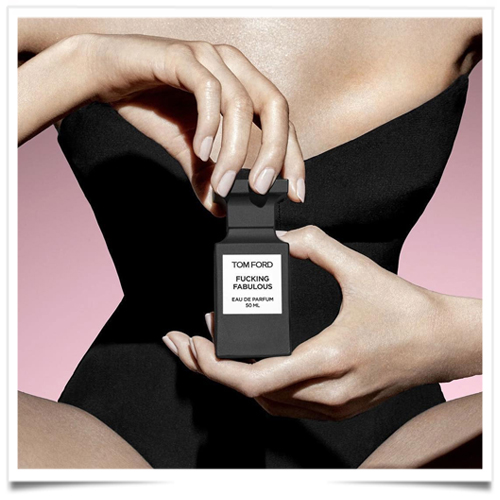 Tom Ford, who released "Fucking Fabulous," an eau de parfum, during his spring 2018 runway show during New York Fashion Week last year.
What was intended as a gimmicky, limited-edition scent went viral. A projected $400,000 in sales turned into $25 million, and the eau de parfum is now permanently part of the brand's Private Blend collection of fragrances.
"First of all, Tom Ford Beauty owner Estée Lauder Cos. didn't even want to launch it. I kept calling it Fucking Fabulous and I'd get it back with an asterisk. I was like 'No no, we're going to spell it out on the bottle.' They had such a hard time understanding that. They said 'You can't put it online, we can't sell it in Neiman Marcus … Can you call it 'F-in Fabulous?'"
"I knew it would be a hit with that name. I mean come on, for the person who has everything, what do you get them? You get them a bottle of Fucking Fabulous." Estée Lauder came around fast, lining up additional suppliers after initially underestimating demand, and introducing a PG-13 version of the bottle for more-conservative markets in Asia and the Middle East.