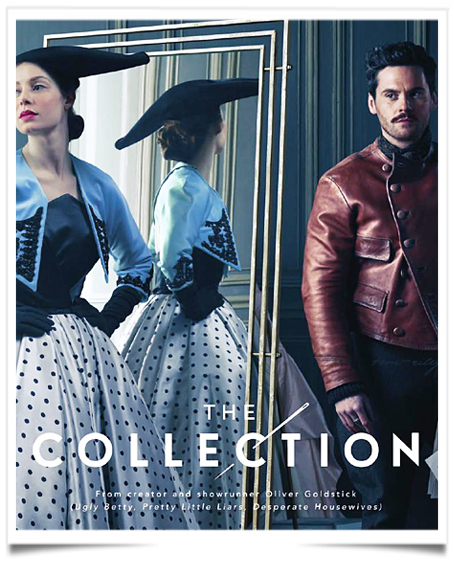 From December 29, the French channel "France 3" broadcasts a new serie called "The Collection". This serie is in association with the BBC and Amazon. It follows the adventures of the couturier Paul Sabine in Paris in 1947, a talented character with a troubled past.
In 1947, in Paris, the American have kicked off the Nazi from France which is back to work. However tensions are still palpable. It is in this difficult context that the Haute Couture house Paul Sabine tries to make a place in the fashion world.
On the eve of a major partnership, an American photographer is sent by Life Magazine to draw the portrait of its leaders. Immediately debauched by the French company, the young man will not delay to discover the troubled past of his new employers …
The BBC, Amazon and France 3 have joined their forces to produce this ambitious historical story (19 million euros) with Richard Coyle, Alexandre Brasseur and Irène Jacob. If the English language has something to disconcert the French viewers, the qualities of The Collection are undeniable: the plot is perfectly tied and the gallery of dresses absolutely sumptuous. This international co-production has all the assets to make it date.
 Anonymode