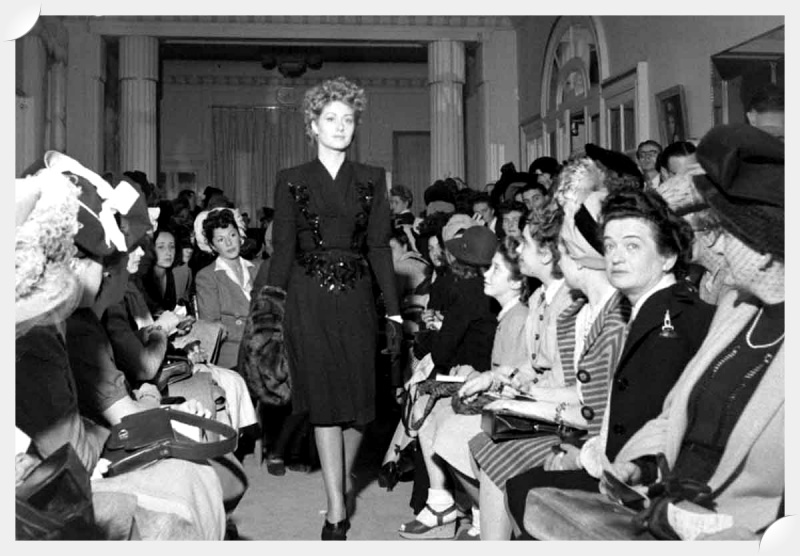 Will the apparent democratization of Paris Fashion Week prove a blip on the landscape, or a lasting trend?
Last Fall's open-air shows by Rick Owens, Chloé and Saint Laurent drew curious onlookers, who were as thrilled by the spectacle as by sightings of celebrities like Blackpink's Rosé and actress Demi Moore. Valentino's Pierpaolo Piccioli treated the streets of Paris like his runway, with models exiting the show venue to display his Spring 2022 creations in front of locals seated on restaurant terraces.
I think that everyone has felt post-COVID-19 this effect of being much more open and generous, it's like there is a huge release of energy everyone wants to feel alive,
From VIP clients to anonymous followers to celebrities, nobody was able to attend shows when they were digital, so I think there is a sort of democratization, in quote marks, at that point, and that it plays a role in brands opting for a more open and accessible image.
"I think it's pretty hypocritical the way they are now shying away from using the word 'exclusivity,' even though the caliber of guests at the shows and the price points are only going up. We're not heading in the direction of democratizing fashion quite the opposite is true.
In reality, the practices of these houses are not at all inclusive, what that means is that, even though culturally there's a desire to show that the aristocratic side of couture houses is outmoded, it's more of a trend or an image than a reality.
And while brands continued to depend heavily on the presence of K-pop stars, They've understood today that they can no longer rely just on the front row for media coverage. They've become aware of the fragile nature of the front row, which they relied on heavily in the past. These days they have to explore other pathways to visibility, noting the growing importance of platforms like Twitch, online games and the metaverse.