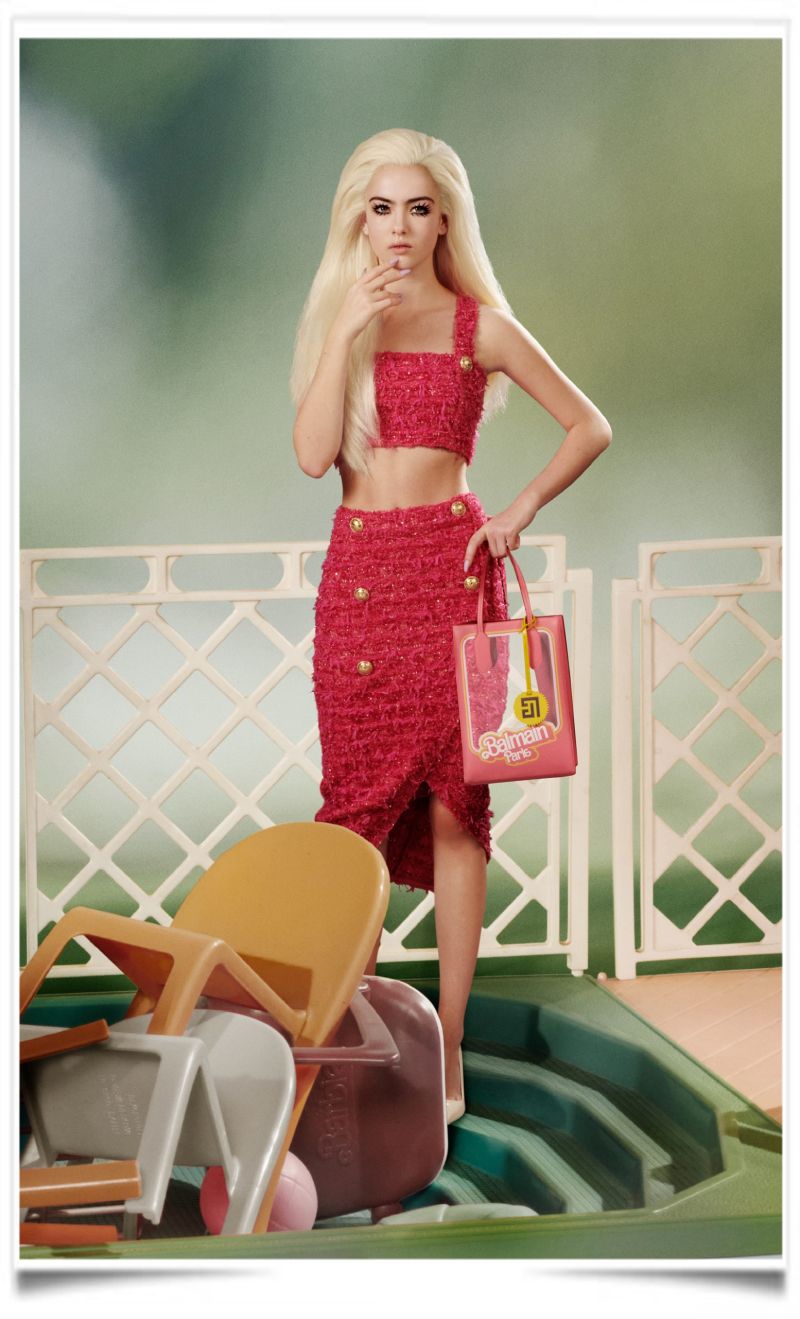 Very Bad taste for Barbie, Balmain's creative director jumped at a chance to design a collection in collaboration with Barbie, allowing him to play with the famous doll on a grand scale and further his prioritization of female empowerment, diversity and inclusivity.
The limited-edition, 70-piece collection spanning from 195 euro T-shirts up to 29,990 euros for a couture-calibre evening gown is slated to drop on Jan. 13 at about 50 of its multibrand partners worldwide, with Neiman Marcus mounting a special pop-up in Dallas.
He describes the collection as a bridge between Barbie and the Balmain couture world, of a house born in Paris in 1945. Indeed, the budding designer found his grandmother much more accepting of his penchant for Barbies.
I cut their hair, cut their clothes, redid the jacket. I was also making new clothes with my grandmother because she was really good at sewing he said. I think I was eight or nine years old. Maybe the designer was gay at the time? The story of playing with dolls in this Fashion world when you were a child is a tired cliché.